Soaring unemployment adds pressure to eurozone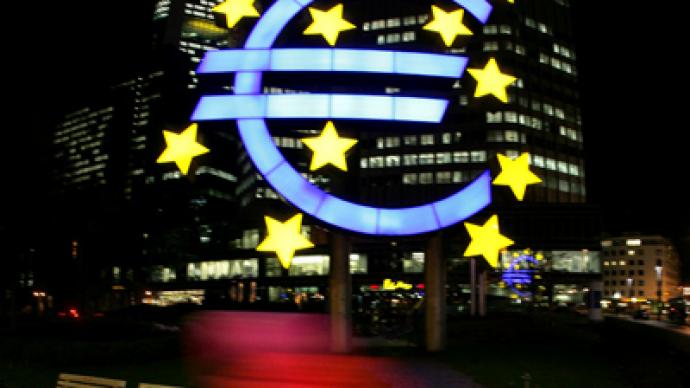 Fears of a recession in the eurozone are mounting as the region's unemployment has hit a 13-year record.
Eurostat, the European Union's statistics office, reported jobless figures in the 17 countries that use the euro rose to 10.8 per cent in February from 10.7 per cent the previous month.The number of unemployed is now 17.1 million, which is nearly 1.5 million higher than the same month a year ago. "The soaring unemployment rate is a lagging indicator of the financial problems in the euro zone, and is not terribly surprising given all the bad news coming from Europe in the last couple of years. I think it adds fuel to the arguments for further quantitative easing in the eurozone. More cheap money from the ECB could be taken as a positive for Russia, for example, because it would likely support commodity prices," says Jason Hurwitz senior financial analyst at Alfa Bank. As many eurozone countries go ahead with their austerity measures to curb debt, the figure is a strong contrast to the US which has seen a fall in the unemployment rate. "So far, the US has done more than Europe in terms of quantitative easing, which has in turn pushed the dollar down, making US exports more attractive to other countries. As a result the US has improved its unemployment rate, albeit at the cost of social mobility of those who have saved dollars," concludes Hurwitz.Spain, whose government announced another round of austerity measures last Friday, suffers the highest unemployment rate in the eurozone at 23.6 per cent, with more than 50 per cent of young people under 25 without job.The lowest rate among the euro countries was Austria's, at only 4.2 per cent.Separate data released on Monday showed manufacturing activity in the eurozone shrank for an eighth successive month in March, providing further evidence for Brussels' forecast that eurozone output will shrink 0.3 per cent this year.The manufacturing sector is vital for Europe's economic growth at a time when many countries are implementing austerity measures to get a handle on their debts.
You can share this story on social media: