EU urges for more women as CEOs
Published time: 14 Nov, 2012 14:38
Edited time: 14 Nov, 2012 18:38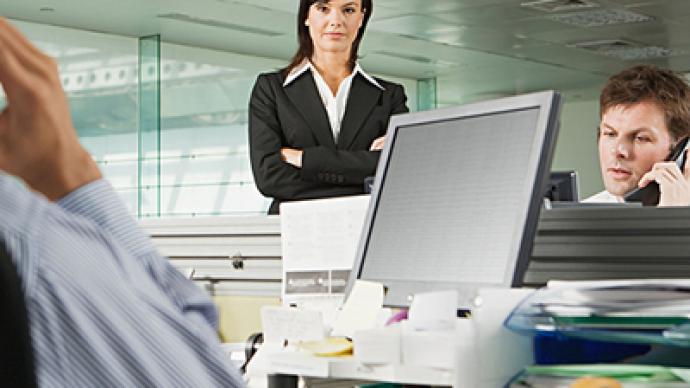 European companies could be required to have more women in boardrooms, to meet a 40 percent female directors' quota, introduced by the European Commission.
On Wednesday the Commission adopted a proposal to bring the rate of women on executive boards to 40% by 2020 for public companies and by 2018 for state-owned companies, according to the statement from EU Justice Commissioner Viviane Reding.
"Priority shall be given to the candidate of the under-represented sex if that candidate is equally qualified as the candidate of the other sex," the statement said.
Under the proposed rule, some 5,000 EU listed companies would face sanctions, including fines or the annulment of the appointment of a male board member, if they fail to hire enough female directors. Firms would also be forced to disclose their reasons for selecting board members to unsuccessful candidates. The rule will be applied to companies with more than 250 employees or global sales of more than 50 million euros.
According to the commission's report, currently only 13.7% of executive jobs in the EU are held by women. In Russia women took 21% of CEO positions in 2012, compared to 13% last year, according to a research by Price Waterhouse Coopers.
Meanwhile, 9 EU countries, including Britain, the Netherlands, Bulgaria and Malta opposed the rules being legally binding and advocated the quotas be approved at national level. Non-EU country Norway imposed a 40% quota for women in non-executive boardrooms in 2003, and reached the target in 2009.