Neither cuts, nor spending solve European crisis – expert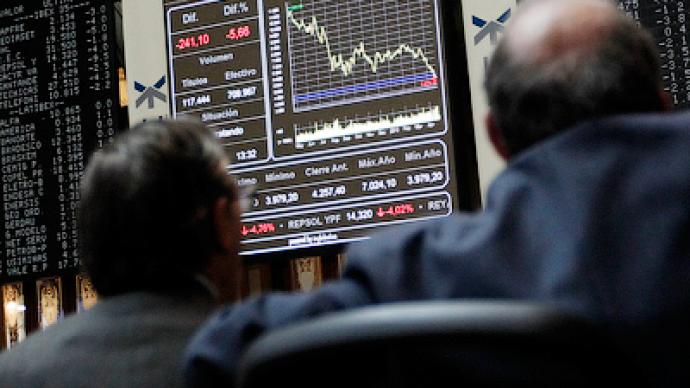 As the Spanish economy shows signs of a deeper recession, EU authorities argue whether budget cuts or money injection would solve the crisis. But neither of them is a solution, according to Roland Nash from Verno Capital.
On Monday Bank of Spain confirmed the country's economy plunged into recession in the first quarter of 2012 as the labor market situation worsened. The GDP fell by an estimated 0.4% in the first quarter after a 0.3% decline in the last three months of 2011.Though the recession sparked fears the country would follow Greece, Mr Nash says the probable bailout for Spain is not the major problem."It's not a question if Spain will be next, but how Europe and the world are trying to deal with evolving problem," Mr Nash told RT. "If it's not Spain it would be Portugal".Mr Nash pointed out only the structural reforms of the euro-zone's management would help to deal with the crisis effectively."The solution is the real change in the way Europe has been managing, its business environment and attitude. It's a structural change, not austerity or spending," Mr Nash said. But European governments need political will to provide these reforms, he added. He went on: "You're not going to get out of it [crisis] by austerity, it has to be more than just causing pain in peripheral Europe. The increased spending is not going to solve the problem either," Mr Nash explained.Currently Germany and France press for further austerity measures for the debt troubled euro-zone countries in a so called fiscal treaty.On the other hand the International Monetary Fund raised $430 billion as a firewall against the global crisis amid renewed worries on European debt crisis sparked by Spanish and Italian budget problems."Europe needs to do a lot of difficult structural changes. Money on its own only solves the problem in a short term," he stressed.
You can share this story on social media: