Spain: A test of investor confidence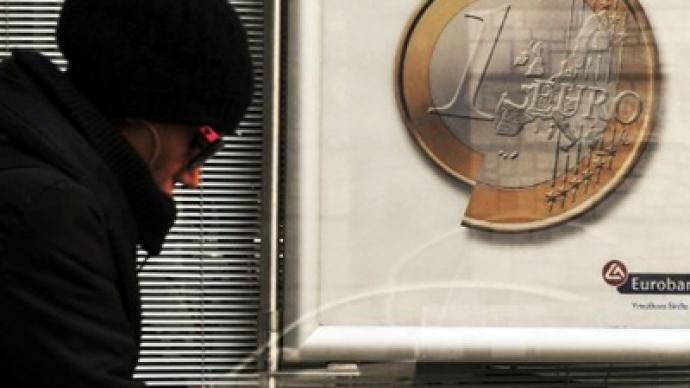 Spanish 10-year government bond yields pushed through 6 percent for the first time this year as concerns over the country's finances rose.
Five-year yields topped 5 percent, while two-year yields spiked to 3.70 percent, all 2012 highs. Prime Minister Mariano Rajoy is trying to assure investors that Spain doesn't need a bailout like Greece, Ireland and Portugal. "To talk about a bailout for Spain at the moment makes no sense. Spain is not going to be rescued. It's not possible to rescue Spain. There's no intention to, it's not necessary and therefore it's not going to be rescued," said the Prime Minister.Vladimir Rozhankovsky, Head of Research at Nord Capital in Moscow, says Rajoy seems to be unwilling to wash his country's dirty linen in public, trying to disguise the budget problems Spain now faces. "This policy of the Spanish Prime Minister will not lead to any tangible result. On the contrary, the state debt will rise, and we may see the bond yields rising up to 10%, with the European financial stability fund likely to suffer another downgrade after its recent downgrade in January 2012."The current six percent is psychologically important for markets because the pace at which yields rise has accelerated on previous occasions when that level was broken. Beyond 7 percent, Greece, Portugal and Ireland struggled to raise cash in the market and were forced to seek financial support. "Despite Spain's problems being similar to those of Greece, Portugal or Ireland, it's a completely different story. Spain is Europe's forth largest economy and ECB is highly likely to take supportive measures in the market to decrease the debt of Spain by purchasing Spainish bonds. The faster Rajoy realizes the need for an EU emergency summit, the easier might be the way out of the complex situation," says Rozhankovsky.Despite all attempts to ease investor concerns, the pressure is high as Spanish yields were expected to rise further towards the 7 percent level beyond which debt costs are widely seen as unsustainable unless the European Central Bank resumes its bond purchases after a two-month break. Yields on Germany's benchmark 10-year bond, viewed as the euro zone's safest debt, hit a record low of 1.628 percent Monday. The previous record was established in November 2011, before the ECB injected around €1 trillion, or $1.3 trillion, of cheap three-year funds into the banking system. The latest blow to Spanish bond markets followed data Friday that showed record borrowing by Spanish banks from the ECB. Investors' main fear is that banks injected most of the funds into domestic government debt, making them more vulnerable to sovereign stress. Spain faces a test of investor confidence this week with an auction of two- and 10-year bonds on Thursday.
You can share this story on social media: