Abu Dhabi to invest record $5bn in Russian infrastructure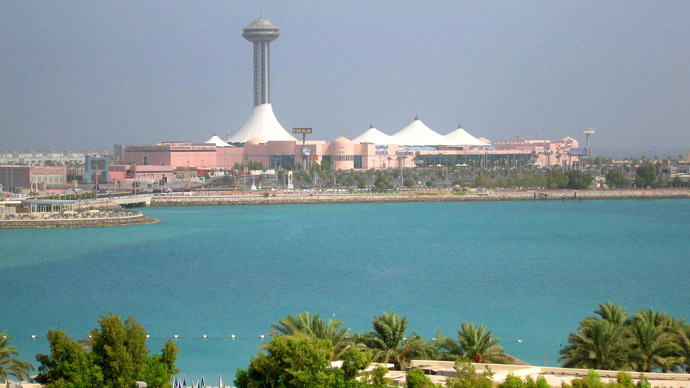 The UAE will invest up to $5 billion in Russian infrastructure projects in a deal between the Russian Direct Investment Fund (RDIF) and the Abu Dhabi Department of Finance, marking the highest investment to Russia from the Emirates.
RDIF head Kirill Dmitriev and Mohamed bin Zayed Al Nahyan, the commander of the UAE's army, signed a memorandum of cooperation on Thursday.

"We are very pleased with your arrangement with the Russian Direct Investment Fund to invest up to $5 billion in Russian projects," said President Putin.

Moscow and Abu-Dhabi agreed on a joint venture investment platform to develop Russian roads, ports and bridges.

While RDIF has been cooperating with Arab investors for a long time, the latest deal marks one the world's biggest infrastructure projects, according to Dmitriev, cited by Vedomosti.

The investment, which will span the next 7 years, and will put money into Russian infrastructure on a deal-by-deal basis. It will include an overhaul of the Trans-Siberian railway, a fast-speed train line connecting Moscow and Kazan, and construction on the ring road on Moscow's city limits.

The deal is expected to be official by the end of 2013.
Along with the memorandum, Putin and Nahyan discussed the expansion of bilateral trade, economic ties, energy, and humanitarian collaboration.

Hot on the trail
The deal highlights Russia's drive to attract sovereign wealth money to fund domestic projects.

Mubadala, a separate Abu Dhabi-based wealth fund, pledged $1 billion for Russian businesses with the RDIF last June.

Russia and Japan launched a joint $1 billion investment vehicle aimed at boosting development of Russia's Far East and Siberia, which offer highly profitable infrastructure opportunities.

In April 2012, Russia and the China Investment Corp created a joint $4 billion investment fund that focuses on agriculture, machinery, and logistics.
The Kuwait Investment Authority invested $500 million in Russia in June 2012.

The $10 billion RDIF was launched two years ago by then President Dmitry Medvedev at the St. Petersburg Economic Forum to pump foreign money into Russia's economy.

Kirill Dmitriev a former Goldman Sachs banker, was selected to spearhead the fund and tap into the deep pockets of interested foreign parties. Dmitriev is a strong advocate of infrastructure, which he sees as a key element in bolstering world growth.

You can share this story on social media: