My name is Bond, Scary Bond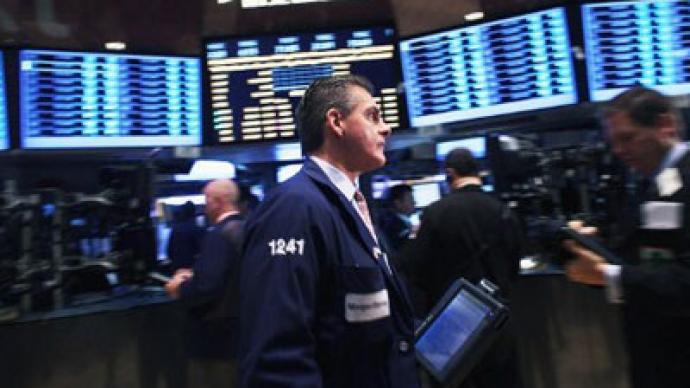 The list of EU countries causing investors concerns is growing as their bond yields goes up. Besides the usual suspects Spain and Italy, France, Belgium, the Netherlands and Austria saw their bond yields on the rise.
­French 10-year bond yields have been rising sharply in the last few weeks – rising to 3.7%. Dutch bonds reached 2.4 percent and Belgian ones went up to 4.9%, stretching the spread with the benchmark German 10 year bond. Spain's government bond yields are now above 6% for the first time in three months. Italian 10-year bonds slipped above 7% only to fall in anticipation of the announcement of the country's new cabinet.
The news contributed to the problem of the Eurozone and fostering uncertainty in the markets.
Investors believe the European crisis can not be solved only by crisis management, and eventually the problem will only accumulate, says Anna Bodrova, analyst at InvestCafe.

"Tomorrow France, which has the highest credit rating, will hold a bond auction, but judging by the reactions from the market players the profitability of French bond is set to fly. Even today, the spread between German and French bonds had reached 189 basis points, which is regarded as a signal of excessive risks."

Asian markets are also plunging on Wednesday with Nikkei dropping 0.82% and the Hang Sang sliding 2.72% on the back of news from Europe, with low volumes leading to choppy action.

Dmitri Kuleshov, Deputy Head of analytical department of IC Russ-Invest, says global markets fluctuate on news from vulnerable countries. "The negative trend on the markets is led by a set the rumors about a possible downgrade of France ratings along with the latest U.S. Federal Reserve recommendation to raise levels of security on mortgage bonds for prime dealers. Moreover, there is a threat of $100 billion high-risk loans insolvency in China."
Peter Westin at Aton believes the Eurozone debt crisis will continue to hamper Russian markets.

"What we looking at now is a market where everybody will be looking at the news which are coming out of the PIIGS plus Germany and France, because that is where the major concern lays. We have had a really good rally in Russian equities but also globally from the bottom."
He thinks the markets will be trading sideways until the end of the year, with oil and gas prices being the biggest market motivators.
Russian markets are mixed in early trade. The MICEX has slid for the second day this week, loosing more than 1% with the majority of blue chips on the exchanges falling within 2%. Russian equities ended flat on Tuesday even as the glum mood in Europe continued to seep across international borders.
Edward Badayev, from BCS, says despite the external pressures Russian markets will go up.

"However, with the easing of situation in Europe we expect Russian markets to grow. Oil companies shares and metals are today's' favorites on the market."