Long live the euro: ECB chief pledges to preserve the united currency
Published time: 26 Jul, 2012 11:54
Edited time: 26 Jul, 2012 15:54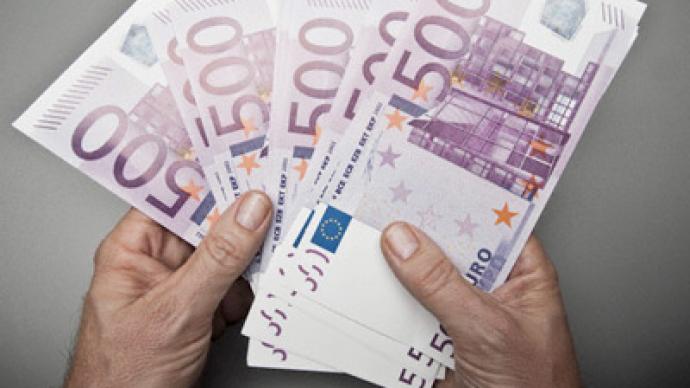 European Central Bank President Mario Draghi announced the lender would do whatever necessary to protect the eurozone from collapse.
­"Within our mandate, the ECB is ready to do whatever it takes to preserve the euro. And believe me, it will be enough," he told an investment conference in London. Draghi also promised to intervene to fight unreasonably high government borrowing costs as they "hamper the functioning of the monetary policy transmission channels".
Draghi's comments immediately pushed the euro and European stocks up, while the US futures extended gains. The pan-European Stoxx Europe 600 rose 1.5% after swinging between gains and losses at the early session. Indices of debt troubled Italy and Spain also surged with the IBEX 35 rising 2.8% and the FTSE MiB jumped 3.7%.
Meanwhile German bond futures, typically considered as a safe haven, turned negative in response.
On Wednesday, ECB policymaker Ewald Nowotny said there are arguments in favor in giving Europe's permanent rescue fund a banking license, which would allow it to borrow from the ECB. Draghi has been previously opposed the option.