Barroso: ECB should monitor all euro zone banks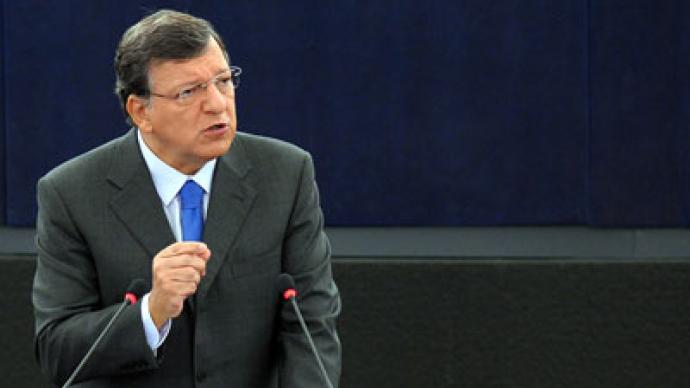 The European Central Bank should oversee all the 6000 banks in the euro zone, European Commission President Jose Manuel Barroso suggested on Wednesday, calling it a "quantum leap" towards a banking union.
"The Commission is presenting legislative proposals for a single European supervisory mechanism," Barroso told the European Parliament.The proposed banking reforms, which need to be approved by the European Union's member states, aim to tear up the link between banks and countries. The measure would avoid indebted nations being put into more trouble by distressed lenders in need of rescue.The proposal basically offers a solution to the situation which led to a banking crisis and degraded into a sovereign debt crisis in 2010."The crisis has shown that while banks became transnational, rules and oversight remained national," Barroso told members of the European Parliament. "We need to move to common supervisory decisions, namely within the Euro area.""The single supervisory mechanism proposed today will create a reinforced architecture, with a core role for the European Central Bank," he said. "It will be supervision for all Euro area banks."Shifting the responsibility of supervision to the ECB also unlocks the possibility of direct aid to banks from the euro zone's permanent rescue scheme, the European Stability Mechanism (ESM).The suggested plan implies that countries will cede a degree of sovereignty over supervising their banks, which has long been a national responsibility. The proposal has been opposed by Germany, which intends to support only big, strategically important banks and doesn't understand why the country should bother to support small ones.Though Britain is not in the euro zone, it fears that many international banks in London with operations in the euro area will be affected by the ECB's new monitoring responsibility. "We've said that a banking union for the euro area must also respect the integrity of the single market for the whole of the European Union," said a spokesman for the British Treasury. "We'll ensure the agreement on it does that."