eBay to launch Russian interface next month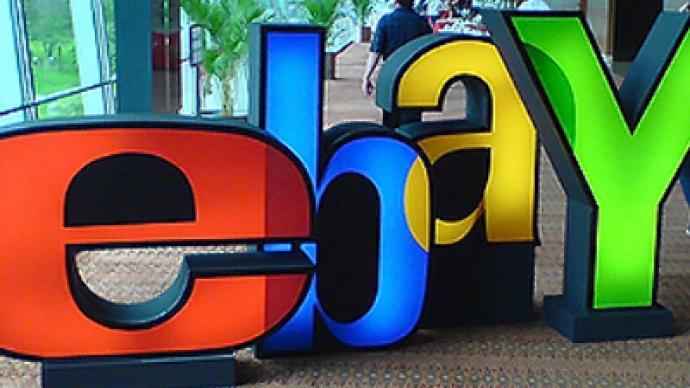 eBay Inc has announced that it will launch a Russian version of it's website by the end of March, hoping to capitalize on the relatively undeveloped e-commerce market in Russia.
"eBay will be launched with the Russian-language interface in the middle or closer to the end of March," said Vsevolod Denisov from the Edelman PR agency to Reuters, with Steve Milton, Director, Corporate Communications, eBay International, confirming Russian eBay users would soon have access to the eBay site in their language..

"eBay continues to look at ways to provide online consumers with access to the wide range of products on sale on eBay even if there is no eBay platform in their market. eBay will soon offer consumers a way to buy online in their native language in Russia, Greece, Czech Republic, Norway, Denmark and Sweden. These sites allow customers to buy from eBay international marketplaces using PayPal, giving them complete buyer protection on eligible purchases against items not recieved or items received that are significantly not as described. The new service will provide local consumers with access to an unprecedented array of goods from international marketplaces on eBay that would not otherwise be available or at a price which would not otherwise be possible locally."

Denisov said that payments would be made using credit cards through the PayPal system which has also been reformatted into Russian. Boris Boris Kim, chairman on the Committee on Payment systems of the National Association of E-commerce, says this gives Ebay some clear advantages.
"Paypal already takes credit cards from Russian banks as well as virtual ones issues by them specially designed for internet payments."
Kim said that wide choice in goods listed as well as a lack of counterfeit and fake listings will help the company.
"The introduction of the Russian service had been lacking and is an important step in Ebay becoming the leader in e-commerce in Russia."
Ebay's main competitor will be Russian internet auction site Molotok.ru. According to the company they see traffic of around 200 thousand people a day with more than 5 million active listings. Molotok.ru general director, Igor Karpachev welcomes the competition but remains confident his company will not yield to Ebay.
"We hope that this will definitely happen on March 16. The arrival of a strong player is always interesting, this promotes market growth,' and then adding "A few serious innovations are planned for 2010 and will allow us to remain leaders on the e-commerce market in Russia."
According to Finam financial company, internet auctions saw a 30% growth last year up to $30-40 million.
However, Tatyana Menkova, an analyst at Finam, says that while the new Russian interface is important, the payment system is the real issue.
"Even active users have a relatively low level of trust in using bank cards for internet transactions. And a majority of the population uses cards that are unsuitable for internet payments."
Finam predicts that the quantity of listing on Ebay from Russia could increase by 20-30% but will mostly be sellers. They predict that buyers will increase by only 10-15%.
You can share this story on social media: