Officials want Russian duty free to cut cheap ciggies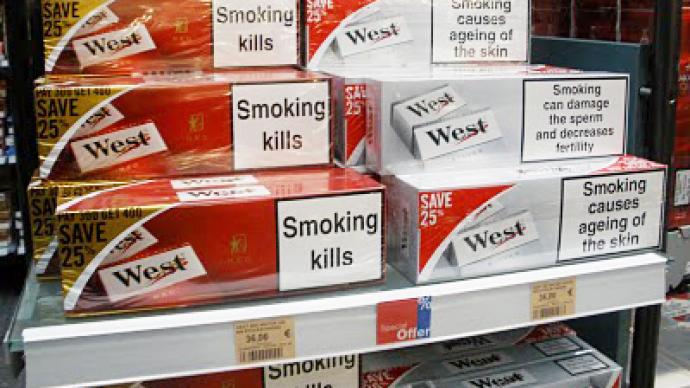 Russian public health officials are up in arms against tobacco sales both at home and abroad. They are pushing for legislation banning duty free shops from selling cigarettes. Russia may become the first country to implement such a measure.
The Russian Ministry of Public Health argues cigarettes bought in duty free shops are often smuggled to other countries, where retail prices for tobacco products are higher, the RBC Daily reports.The Russian Government stressed the proposal should be also considered by Belarus and Kazakhstan, Russia's partners in Custom Union. The authorities have already submitted the proposal these countries.But experts from the Russian Ministry of Economic Development and the Ministry of Industry and Trade consider the claim groundless as retail prices for cigarettes in Russia are much lower that those in duty free shops. Sales of cigarettes in Russian duty free shops make up 8 percent of their revenues. As for cigarette producers, they won't be significantly affected as duty free shops account for 1% of cigarette sales. A proposal to ban displaying cigarettes in duty free shops was discussed in several countries as a part of the Framework Convention on Tobacco Control in 2009-2010. Although the UK approved the measure, it was later dropped from the document.
You can share this story on social media: