$1mln diamond found in Russia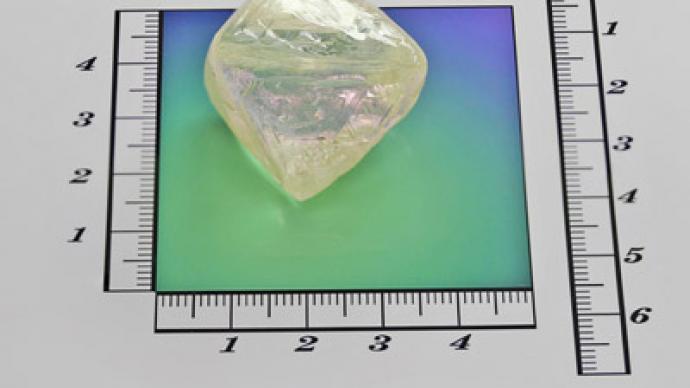 Russia's state monopoly Alrosa has uncovered a diamond weighing 145.44 carats and worth $1 million.
The clear with yellow tinge gem has dimensions of 35mm by 20mm by 26mm and is in form of octahedron. It was found in the Yubileynaya mine in Russia's Far Eastern Republic of Yakutia.In October last year, Alrosa has extracted the fourth largest gem found in Russia from the same mine. That diamond weighed 888.15 carats.Alrosa is Russia's state diamond mining monopoly and accounts for 25% of world's diamond extraction and 97% of all diamonds mined in Russia. In the first half of 2012 the company's net profit dropped by 38% to $539.7 million. Net revenue grew by 16% reaching $2.55 billion during the same period.
You can share this story on social media: