Alrosa Diamonds not so shiny for Europe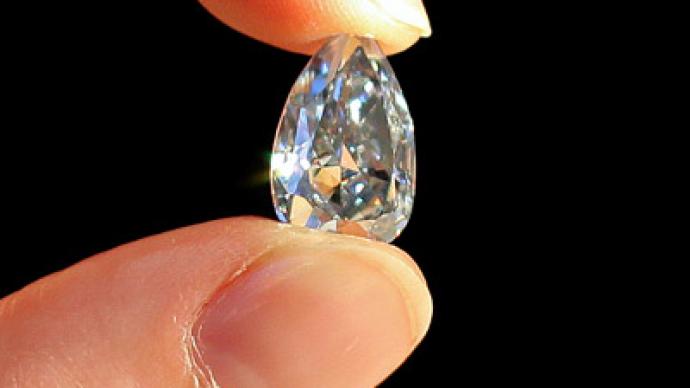 Russia's diamond producer Alrosa has reported a 44 per cent drop in diamond production compared to the same period last year due to falling demand for gems in Europe.
The company's diamond production fell to $70.5mln in the first six months of 2012 from the originally planned $119.7mln. According to Yakutia's Ministry for Economic and Industrial Development the fall in production was mostly due to the continuing economic crisis in Europe as the company exports nearly 86 per cent of it rough diamonds from Yakutia.Demand for polished diamonds remains dull in the international market as buyers are staying away due to a lack of liquidity. However Alrosa found a way out by producing cheaper jewelry items. As a result the company's net profit for the first three months of the year reached $ 258mln, more than the planned $159mln with the diamond sales reaching $1.2bln compared to $950mln the year before.Alrosa's rival De Beers, the world's largest producer of diamonds, has also reported a 14 percent drop in diamond sales and a similar fall in rough diamond sales for the first six months of the year. The company's profits fell about 50 percent and it announced that it will reduce diamond output from its mines in response to the "challenging" conditions.Meanwhile, industry players expect markets to revive once the currency stabilizes and fresh demand pops up from the international market around Christmas festivals.