Deep-sea mining may turn Cook Islands into one of the world's richest nations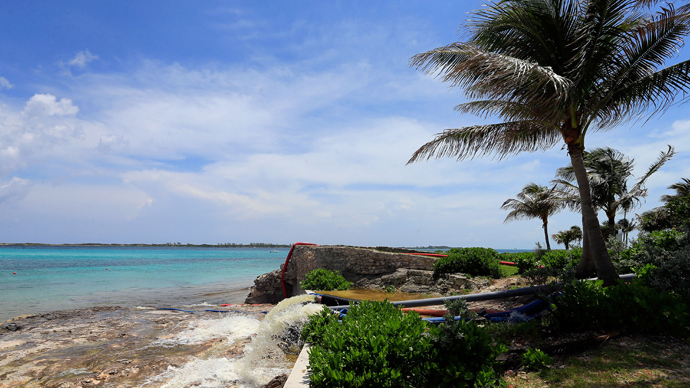 The Cook Islands government in the Pacific has plans to send robots to the sea floor to harvest minerals that are believed to be worth tens of billions of dollars.
 Mining the minerals on the bottom of the South Pacific could increase the country's gross domestic product a hundredfold, the Cook Islands' Finance Minister Mark Brown told the Guardian. He believes the seabed minerals could transform the 14,000 inhabitants into some of the richest in the world in terms of per-capita income.
"It has the potential to basically transform our economy hugely significantly with just the value of the resources sitting on the sea floor," the Guardian quotes Brown as saying.
The Cook Islands' 2 million square kilometre exclusive economic zone contains 10bn tonnes of manganese nodules, the Guardian quotes a new geological survey by Imperial College marine geochemist David Cronan. The nodules, which vary from the size of a potato to that of a dining table, contain manganese, nickel, copper, cobalt and rare earth minerals used in electronics.
The newspaper writes, the minerals will be harvested using robots first developed for underwater warfare and espionage, but adapted for underwater oil and gas projects.
The finance minister says, the country is in talks with some of the world's biggest mining companies and other countries about licensing deals. Negotiations are under way with the UK, China, Korea, Japan and Norway, and the first tenders are due to be granted before June 2014, the Guardian quotes the minister.
The country expects stakes in companies for free, in return for rights to exploit its resources, the Guardian quotes the finance minister.
One of the first mining companies to be involved is likely to be UK Seabed Resources, a British subsidiary of US defence and engineering giant Lockheed Martin, according to the article. Lockheed first collected nodules from the Cook Islands' seabed in the 1970s. UK Seabed Resources has already been awarded a license to explore 58,000 square kilometres of Pacific seabed outside territorial waters.
UK Seabed Resources says on its website that seabed harvesting is "ecologically sound." It would be "perfectly feasible to create a benign method to extract these minerals from extreme depths without disturbing the seabed," cookislandsnews.com quotes the company's Chief Executive Stephen Ball.
Despite environmentalists warnings that mining could irreparably damage the country's beaches and marine ecosystem, recent technological advances make mining more possible and the economics make it more likely.