Daimler announces joint ventures with Kamaz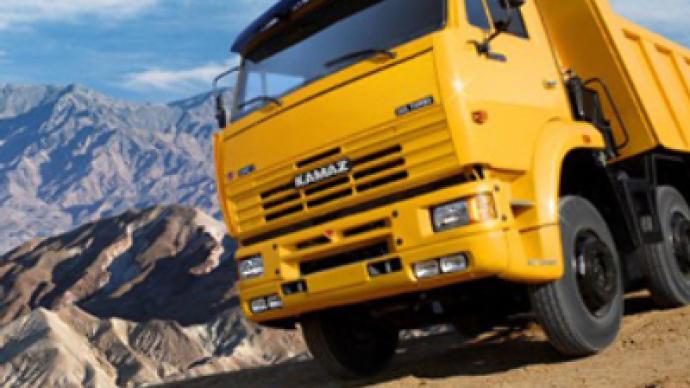 Daimler and Russian counterpart, Kamaz, have added substance to their strategic partnership, announcing the commencement of two joint ventures focused on Russia.
Daimler, which has a 10% stake in Kamaz, says the 50-50 joint ventures are part of its focus on the Russia and plans to broaden its global presence by entering high growth markets, according to Hubertus Troska, Head of Mercedes-Benz Trucks.
"The joint venture Mercedes-Benz Trucks Vostok represents a significant step in the efforts of Mercedes-Benz to consistently penetrate the Russian market. As the market leader in Russia, our partner Kamaz has extensive expertise and a wide-ranging sales network that will provide us with optimal conditions for successfully expanding into a market that promises to grow rapidly once the global crisis is over."
The first joint venture will see Fuso Kamaz Trucks Rus assemble light trucks at Naberezhnye Chelny, from kits imported from Japan, commence during the first quarter of 2010. Daimler, a major stakeholder in Fuso, says it is expecting the local content of parts and components to increase over time, with the Fuso brand already well established in Russia.
The second joint venture will see Mercedes-Benz Trucks Vostok, produce heavier Mercedes-Benz Actros and Axor trucks, from the second quarter, also at Naberezhnye Chelny.
Kamaz Director General, Sergey Kogogin, says the joint ventures will cement the alliance and contribute to technological development of truckmaking in Russia.
"The development of the strategic partnership between Daimler Trucks and Kamaz is becoming increasingly important and is designed to ensure that the two partners will enjoy a long-term relationship. All the joint venture partners are sharing their expertise in the areas of technology and sales, generating new opportunities for Fuso and Mercedes-Benz Trucks on the Russian market. In addition, modern technologies are being introduced in Russia as a result of the two collaborations."
Daimler Board member, Andreas Renschler, says the joint ventures will allow Daimler to capitalize on the rebound in the Russian economy.
"The implementation of the two joint venture projects between Kamaz and Daimler Trucks has brought us a giant step towards to the expansion of our presence in the Russian market. With both co-operations the know-how of Fuso and Mercedes-Benz Trucks in the areas of development, production, and sales will flow into the two joint ventures. That means, as soon as the Russian truck market will recover, we at Daimler Trucks are able to react on any additional truck demand immediately."

The announcement comes amidst reports that Daimler is seeking to buy a further 15% of Kamaz, which has seen Kamaz shares jump in Tuesday trade. Daimler currently has a 10% stake in the Russian truckmaker with Troika Dialog owning 44.4% and Russian technologies 37.8%.
IFC Metropol analyst, Andrei Rozhkov, says the German truckmaker will be looking to increase its stake to a blocking stake, in order to get greater leverage over the investment policy of Kamaz.
"In our view, the intention of German car concern Daimler to purchase 15% of Kamaz shares is dictated by the need to increase their share in the Russian truck builder to achieve a blocking stake of 25%. The blocking stake will give the German stakeholder greater leverage on Kamaz. We believe that in the long run, such leverage will be used to influence the investment policy of the Russian truck plant. It seems that the time to increase Daimler's share in Kamaz is not chosen accidentally, as Daimler expect to buy the plant's stocks at low prices due to the crisis currently affecting Russia's car industry."

You can share this story on social media: