​Cyprus to get third tranche of 100 million euro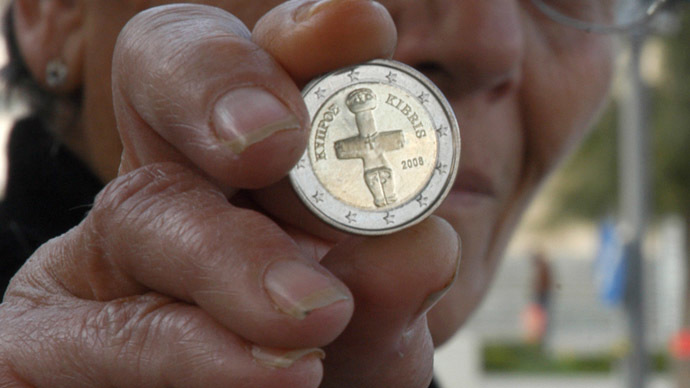 The Eurogroup has approved a third bailout tranche for Cyprus of 100 million euro before the end of 2013.
"The Eurogroup endorsed, in principle, the disbursement of the next tranche of financial assistance to Cyprus," the Eurogroup statement said.
"The IMF Executive Board is scheduled to decide on the disbursement of EUR 86 million on 20 December" the statement added.
Carrying out a privatization program is one of the key conditions set by the Troika of international lenders - the European Commission, the European Central Bank and the International Monetary Fund.
"In particular, we welcome the firm commitment of the Cypriot authorities to strengthen the privatisation plans as agreed with the Troika institutions," the statement said.
The privatization plan is expected to provide Cyprus with 1.3 billion euro between 2016 and 2018.
It is expected that the new tranche will be made available to Cyprus by the end of this month after approval by the European Stability Mechanism.
The Troika agreed in March to give Cyprus financial assistance of 10 billion euro so long as the authorities apply a program of rigid economic measures and structural reforms, primarily in the banking industry. They included uninsured deposit cuts in Bank of Cyprus and in Cyprus Popular Bank and their merger. The assistance funds would be allocated by tranches over about three years.
Experts from the Troika have twice checked to confirm Cyprus is following with the obligations of its loans. Cyprus has received two tranches amounting to a total of 4.7 billion euro.