CTC Media posts FY 2009 Net Income of $100.4 million
Published time: 26 Feb, 2010 14:11
Edited time: 26 Feb, 2010 17:53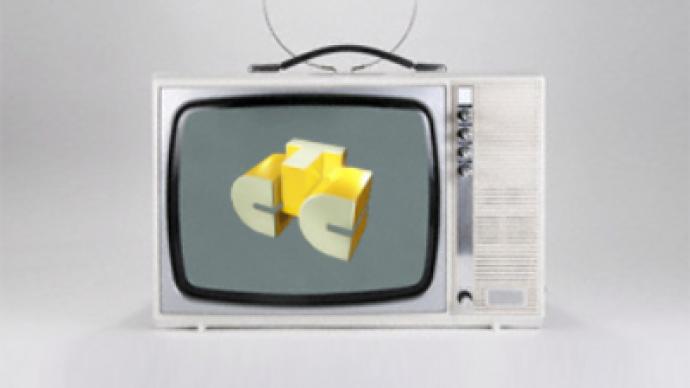 CTC Media, Russia's leading independent media company, has posted a FY 2009 Net Income of $100.4 million under U.S. GAAP.
The bottom line has surged by 347% year on year from $22.4 million, despite adjusted OIBDA dropping 24.6% to $211.6 million on the back of a 21% year on year revenue drop to $506 million.
The 4Q 2009 results also show positive dynamics, with Net Income up by 123.5% year on year to $20.9 million from 4Q 2008 Net Loss of $89 million, adjusted OIBDA down by 9.5% to $87.3 million from $96.5 million in 4Q 2008 and total operating revenues decreasing by 3.7% to $180.5 million from $187.3 million a year ago.
Anton Kudryashov, CEO of CTC Media, was upbeat about the results, attributing them to better management of costs, and rising market share.
"We outperformed the Russian TV advertising market throughout 2009 and further increased our audience and advertising market shares. Our Russian advertising revenues were up 2% year-on-year in ruble terms in the fourth quarter and down only 3% for the full year, despite the impact of the economic recession on advertising budgets. This compares with an estimated 12% decline for the Russian TV advertising market in the fourth quarter and an 18% decline for the full year. We also managed to keep our underlying organic operating cost base flat year-on-year in ruble terms for the full year while, at the same time, raising the technical penetration and target audience shares of all three of our Russian networks. This efficient cost control enabled us to deliver underlying OIBDA margins of 48% in the quarter and 42% for the full year, when excluding non-recurring items."
Kudryashov also stressed the company's commitment to investment into its expansion and development.
"We are a growth company and are therefore committed to investing in the development and expansion of our operations. The cash dividend declared by our Board demonstrates our philosophy to return an appropriate amount of cash to shareholders when we do not need all of the cash we are generating for investments in the future growth of the business."