Crude surge bolsters Russian budget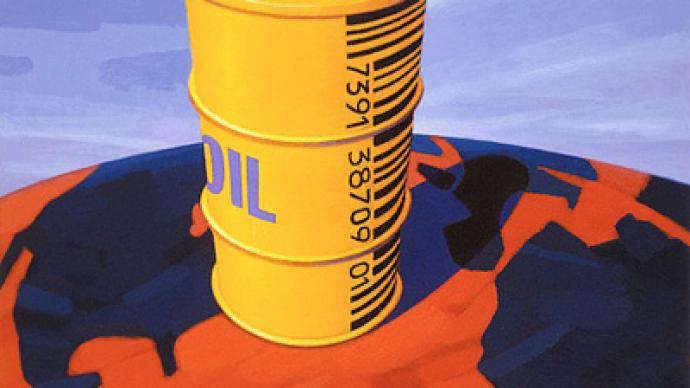 The surge in crude prices on the back of revolutions in Tunisia and Egypt, and further public demonstrations across the Arabic world, is pushing heightened interest in accessing alternative oil sources and an upside for the Russian government.
­This week has seen Brent Crude top $119/bbl and West Texas Intermediate clear $100 as demonstrations in Libya triggered oil companies to withdraw staff from OPEC's ninth largest member, responsible for 1.6 million barrels of oil per day.  Libyan based producers including Total, OMV, CNOOC, Wintershall and Eni have either suspended or reduced operations.

Rye, Man & Gor Securities analyst, Constantin Yuminov, believes the events in North Africa and Arabia offer Russia the chance to reestablish its credential as a reliable energy source.

"The price of oil mark Brent has already reached $110 per barrel. Oil prices are subject to high volatility in terms of core suppliers facing difficulties of any type; in this case Middle East strikes and turmoil strongly affect oil prices but drive up demand from other alternative suppliers where Russia is in a position to offer quite a good alternative."

InvestCafe analyst, Grigory Birg, also notes that in a world awash with capital looking for a good return, oil is a major speculative commodity, adding to its volatility.  He says, however, that the economic implications of a surge beyond $120/bbl mean that it is unlikely to move higher than that for the longer term.

"Many investors now view commodities as an investment vehicle and currently high oil prices reflect both the speculative demand for oil as a safe haven as well as the potential effect of disturbance to the crude oil supply because of the conflicts in the middle east and northern Africa. Because of this, oil price is exhibiting very high levels of volatility and negative news and developments may result in extreme market reaction sending oil price above $120/bbl for brief periods of time. However, oil price sustained at a level above $120-125/bbl for a significant period of time will be harmful to world economic growth, hence I believe that such price spikes above that barrier should be short-lived."

Rye, Man & Gor Securities' Yuminov also sees the price surge as a short term phenomena, but sees it going higher.

"We can expect prices to jump up to their maximum of $140 per barrel but for a short period afterwards there likely to be a correction. The situation now turns to be really threatening the oil market of Middle East as before Egyptian and Tunisian revolution has had more speculative influence on oil prices assuming that these countries are indirectly affecting the market. The price started to soar due to expectations on the back of oil transit block up."

InvestCafe analyst, Grigory Birg, says the immediate implication for Russia, coupled with surges in prices for other commodities ranging from copper, to sugar, to cotton will be sustained inflationary pressure.

"Inflation is likely to escalate above the official 7% target to around 8-8.5% not only because of the  as influx of "petrodollars", but also because of the other commodity constantly rising due to weather and supply concerns (sugar, meat, grain). Price increases for fuel is, however likely to be far behind the price increase in the oil price as companies will deterred by the government and the FAS (Federal Antimonopoly service) to pass on the price increase to the consumer."

Yuminov notes that the inflows will result in a significant revision to Russia's underlying budget position.

"It would not be a secret that Russia's oil business became lucrative on the back of East conflicts that are driving demand for URALS brand from Europe and gives Russian oil companies a huge workload and trade volume. As soon as the prices are high the country receives and expects to double trade volumes and thus the government earnings from oil trade will support curbing the budget deficit. That was the main issue of Kudrin's speech earlier, saying that with oil prices remain at $110 per barrel the budget deficit will be covered with earnings from oil trade."

Birg is also seeing a significant boost to Russia's budget position.

"The official oil price forecast used in the budget is $75/bbl and has been revised upward to $81/bbl. Currently the Urals oil price is around $103/bbl, it is this which is directly benefiting the budget, and could decrease the deficit to around 2%."