Economies around the world report GDP contraction
Published time: 10 Sep, 2012 15:35
Edited time: 10 Sep, 2012 19:35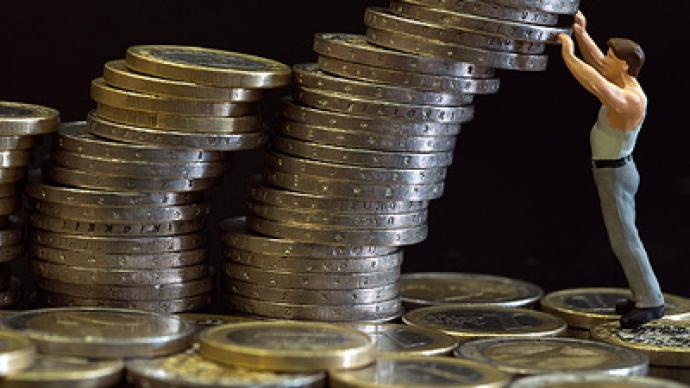 Fresh data from Japan, France and Italy show their economies are contracting as governments struggle to shake off the influence of the European crisis.
Fresh data from France indicates the economy there is contracting as the government attempts to shore up public finances and contain rising unemployment. The Bank of France on Monday confirmed predictions the country's gross domestic product will contract by 0.1% in the third quarter. The decrease comes after three straight quarters in which the euro zone's second-largest economy stalled. Neighboring Italy has also revised down its second quarter GDP to -0.8% year-on-year on weak domestic demand, according to a release by the National Statistics Institute.

The European crisis is also being felt in Japan, which cut its second-quarter growth estimate in half on Monday raising fears of a recession.  Europe's debt crisis badly affects exports and the strong yen weighs on sentiment. Gross domestic product increased 0.2% during the April-June period, lower than the initial reading of a 0.3% gain, after downward revisions in inventories, government spending and private-sector investment, according to the Cabinet Office.

Businessman and billionaire Victor Vekselberg says in today's globalized economy, the aggravating European crisis and Europe's failure to resolve its financial problems will definitely have a negative impact on the region's partners, including Russia.
"We are concerned about the global financial difficulties, not just a as an onlooker, but primarily for two things: if the European crisis unfolds, it is likely to become more difficult for us to get financial resources from foreign banks. Secondly, Europe is a key partner for Russia and if the situation in Europe changes for the worse, affecting prices, this will definitely have a negative impact on trade between Russia and the European region and supply of Russian goods to the European market. This will have a negative effect on our business, because we are too closely connected with our partners in the current globalized world
."
However, Vekselberg says Russia is more prepared to face the crisis than it was in 2008.

"If we compare the current recession to the crisis of 2008-2009, I don't think there will be anything that strong. I am sure that Russian business now and in the near future will be affected by the European crisis and the global recession, but Russia's financial system and its businesses are more ready now to ride out the possible difficulties and challenges".