Market Buzz: Floors to continue growth on lack of news
Published time: 6 May, 2013 07:01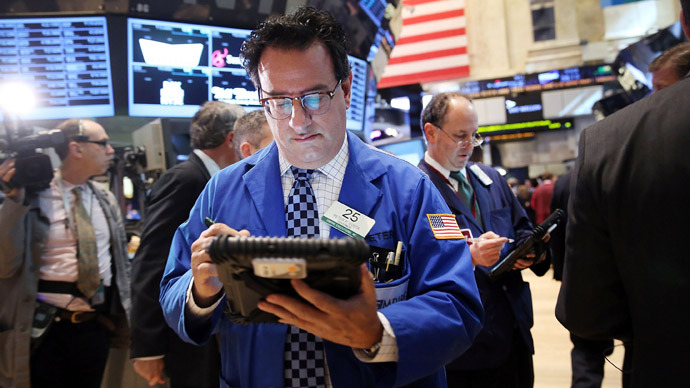 Russian markets are likely to extend their gains reacting to the positive vibe coming from the outside. Growing oil is likely to add to the upbeat sentiment.
Russian stocks closed higher on Friday last week, marking a significant jump after a slight correction. The growth was stimulated largely in the second part of the trading day, when the US released a better-than–expected jobs data.

The MICEX closed 1.748% higher, while the RTS jumped 2.44%.
European stock markets also closed the week with gains. The DAX 30 in Frankfurt climbed by 2.02% to a record high of 8,122.29 points, also thanks to the upbeat US jobs reports. In London, the FTSE 100 index added 0.94% to 6,521.46 points. In Paris, the CAC 40 added 1.4% to 3,912.95 points, closing on a two-year-high.
Even the fact that the European Commission has lowered the forecast for eurozone's GDP in 2013 did not influence investor sentiment. The updated forecast suggests that the region's economy will shrink by 0.4% against earlier predictions of 0.3% contraction.
Wall Street also ended Friday with records. The Dow and S&P 500 set new all-time closing highs on Friday, jumping 1% after the strong April jobs report, which eased concerns about an economic slowdown.
The Dow Jones industrial average was up 0.95%, closing at 14,972.19. The S&P 500 was up 1.04%, ending session at 1,614.22. The NASDAQ Composite advanced 1.14% to 3,378.63.
Asian stocks are higher on Monday as investors in the region were also left impressed with the US jobs report. Hong Kong's Hang Seng advanced 0.97% while the Shanghai Composite climbed 0.94%.
Oil is up, with Brent adding 0.8% and WTI trading 1% higher.