Heat wave causes Russians to lose their sweet tooth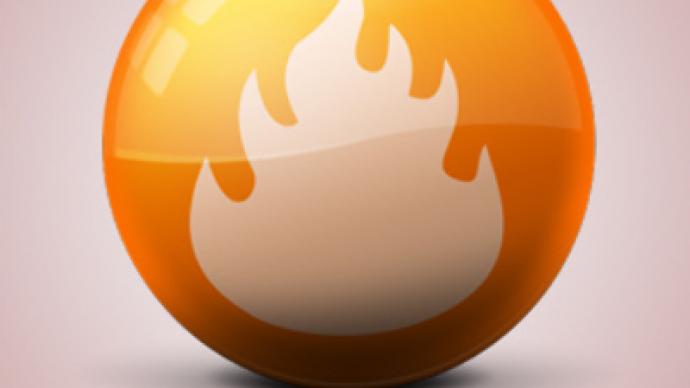 This summer confectionery fell in demand more than the usual drop down for a season. It is believed that the extreme heat wave that gripped Russia this summer is the chief factor.
The sale of sweets fell twice as much as usual because of the abnormal heat in July and early August, said Natalia Kalyuzhnaya Marketing Director at Ritter Sport Chocolate.
"Chocolate sales fell 20% this summer compared to the same period last year," she noted.
Manufacturers are also disappointed with the decline in demand. There is typically a seasonal decline, but the blazing summer significantly dampened Russians' appetite for sweets, believes Tatyana Ilyina network sales director of the Russian Food-Torg
"Sales fell by 30-40 %, compared to the usual seasonal decline of 15%. Companies reduced purchases also due to a lack of equipment for storage and transportation of sweets. Even air conditioning is not available in all stores, and only big chains and wholesalers have refrigerated vehicles that allow the carrying of sweets that melt in hot weather."
Sales of fresh cakes, chocolate bars and chocolate candies fell significantly, while demand for ice cream helped vendors and suppliers to stay in line.
The retail supermarkets of the X5 Retail Group have managed to compensate a slight decline in chocolate and other confectionary consumption with doubled ice cream sales and beverages on the edge of consumption, noted Elena Provotorova, PR manager of X5 Retail Group.
"It is a seasonal factor that drives the sales of ice cream and beverages, although the summer heat made queues around the refrigerators with ice cream and water longer. For example, the summer sales of ice cream brand 'Extrem' have doubled year-on-year."
According to the State Statistic Service data for July 2010, the output of mineral water and still non-alcoholic beverages jumped by 41% compared to the same period of 2009. Production increased by 13.6 % for seven consecutive months.
The head of PR-projects X5 Retail Group Svetlana Vitkovskaya added that the upbeat in sales came up in July
"This summer beverage and ice cream sales were up in all our retail chains including 'Pyaterochka', 'Perekryostok' and 'Carousel'. Compotes and Uzvar were among the top gainers with a four-time increase in sales during the first two weeks of July compared to the last weeks of June. Sales of kvass per item grew by 150% over this period, tea drinks by 109%, and mineral water by 88%. Fruit juices were left on the shelves as demand fell by 28% in sales figures. Ice cream sales hiked by 96% in the first weeks of July compared to the first weeks of June."
You can share this story on social media: