Seven companies take Far East investment gamble
Published time: 3 Aug, 2012 11:58
Edited time: 3 Aug, 2012 15:58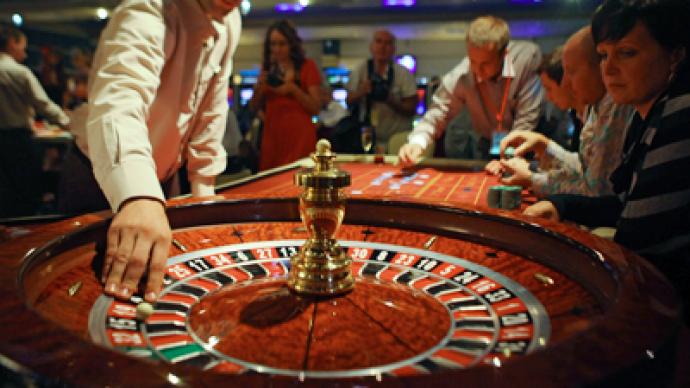 Seven companies are to invest over $625 million in building a gambling area in Russia's Primorsky Territory in the Far East. The area includes the city of Vladivostok which has been undergoing a facelift ahead of the APEC summit which will be held there i
­Russia's "First Eastern Gambling Company" says it will invest $30 million in building an entertainment and casino complex, and another company from Cyprus will invest $200 million to build a five-star hotel and casino the Primorsky region.

The area is looking to build 12 casinos by 2016 in the first phase of its development as a gambling centre, and by 2022 Russia plans to spend $2 billion constructing 16 hotels of varying classes with casinos, a yacht club, shopping malls and sporting venues for skiing and golf.  

Revenues from the tourism are estimated between $2 billion-$7 billion once it is complete.

Russian nationals will be able to legally gamble in the zone, unlike countries like Vietnam where only foreign passport holders have to right to bet.

Asian companies will also be offered more favourable terms for investment than other gambling centres such as Macau and Singapore. They will get better leasing agreements and effectively zero taxes on gross gambling revenues, in return for job creation and developing the area's tourism.

By comparison Macau, the world's gambling capital, levies a 39% tax on gambling revenues, and in Singapore it's around 15%.
Russia closed down all its casino's in 2009 when a gambling ban came into force, and moved them to a few 'Las Vegas-style' gaming zones.   

Aside from the Primorsky region other gambling areas were to be set up in the Krasnodar and Kaliningrad regions. But so far they have not attracted a single investor.