Citigroup fined for leaking Facebook research before IPO
Published time: 26 Oct, 2012 16:39
Edited time: 26 Oct, 2012 20:39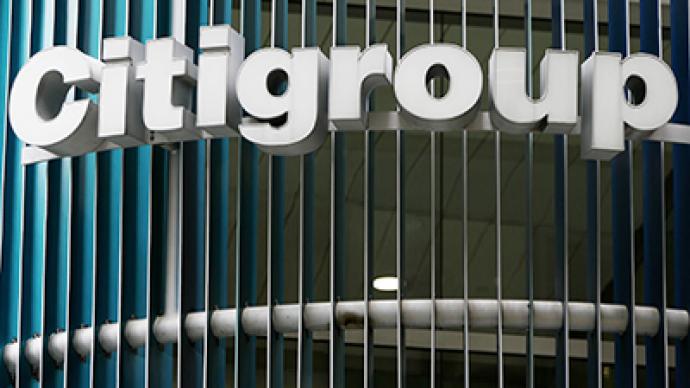 The Massachusetts securities regulator has fined Citigroup $2mln for failing to control employees who breached the underwriting syndicate and leaked confidential information prior to the Facebook IPO.
Citigroup technology analyst Mark Mahaney was fired on Friday, with another unnamed junior research analyst sacked earlier in September. It's alleged they improperly disclosed internal research about Facebook at a time when investors across the globe were anticipating the public offering of the world's most popular social network.
Serving as an underwriter for the Facebook IPO, Citigroup Global Markets was banned from sharing its research until 40 days after the stock offering, according to William F. Galvin, Massachusetts Secretary of the Commonwealth, said in a statement.
Well ahead of the Facebook IPO a junior analyst at Citigroup sent an e-mail to 2 employees at TechCrunch.com to get their opinion of the Facebook research – the document expressed the view of a senior analyst regarding investment risks and revenue estimates, Galvin said.
"This penalty should serve as a warning to the industry as a whole," Mr. Galvin said in a news release.

Facebook IPO was one of the most anticipated public offerings this year.
However, it was a disappointment to investors right from the start. Nasdaq's systems delayed the offering for 30 minutes for technical reasons, which caused losses of more than $500mln for the major market players in the $16bln IPO.