Citigroup CEO resigns, major executive reshuffle underway
Published time: 16 Oct, 2012 12:59
Edited time: 16 Oct, 2012 16:59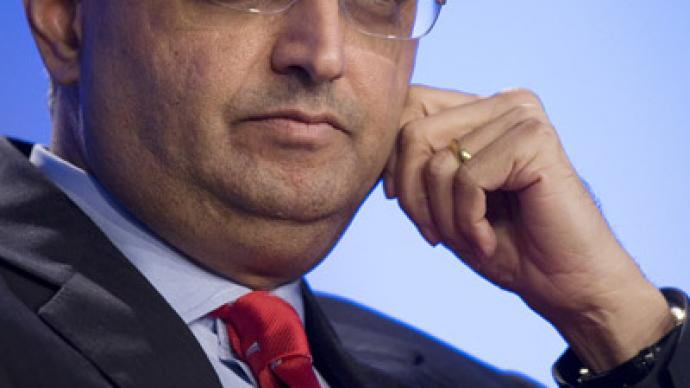 Vikram Pandit has stepped down as CEO of Citigroup, effective immediately. The board of directors elected Michael Corbat as the new CEO.
"We respect Vikram's decision. Since his appointment at the start of the financial crisis until the present time, Vikram has restructured and recapitalized the Company, strengthened our global franchise and re-focused the business," said Michael E. O'Neill, Chairman of Citigroup.
Michael Corbat previously served as Citigroup's CEO of Europe, Middle East and Africa. He is a Harvard graduate and has also worked at Salomon Brothers.
President and COO John P. Havens, who also served as CEO of Citi's Institutional Clients Group also resigned. Havens said that he had already considered retirement from Citi at year-end but decided, in light of Pandit's resignation, to leave the company now.
On Monday the company revealed its third-quarter results which beat analyst estimates. Citi shares fell almost 3% right after the news, but have recovered a bit, trading down 1.6% at the time of writing.