Chinese demand fires up Russian coal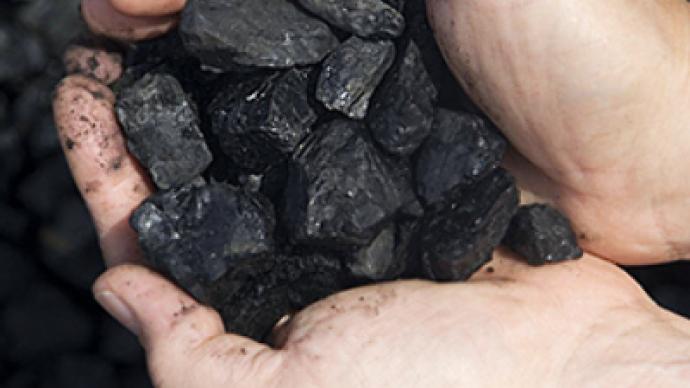 China's shift from net coal exporter to net importer is driving demand. As coal consumption rises it could mean more business for Russian producers, but with possible domestic deficits as a consequence.
Denis Nushtaev, an analyst at IFC Metropol, says that Chinese consumption has a direct influence on coal prices.
"As for coking coal, prices are rising in the framework of the growth of prices for steel in China, for example, where it is at $300 per tonne. The future price growth will depend on the growth of steel prices and steel consumption in the country, as China is a net importer of coking coal."
He added that the Chinese demand is so large that companies have had to scale back exports to other key markets.
"If you look at Mechel's production report this week, for example, they significantly increased export to China by selling less to Ukraine and other export markets. Raspadskaya, another producer of coking coal in Russia, also significantly increased their export to China, because both the prices and demand are really good there."
Marat Gabitov, an analyst at UniCredit Securities, agrees and said further expansion into the market should be a goal.
"In its production report for 1Q 2009 Raspadskaya showed that it started selling on the Asian markets 17% of its production when last year that figure amounted to only 6%." He added, "In the future, they may want to sign long-term contracts with Asian consumers and target their export share at a minimum 40%."
Gabitov said that while companies could see higher profits, it could cause strain on the domestic market.
"It's obvious that for Russian companies their perspectives to export coal abroad are improving, and that's the place where they could potentially earn more. But it will create pressure on prices in Russia and they could grow."
Nushtaev also sees significant room for prices to climb within Russia.
"There's a potential for growth of coal prices on the domestic market, because today coal for the domestic market is lagging behind the export prices. The net price for coal excluding transportation costs to China is around $200 per tone, while on the domestic market its' around $145, so we see the potential for growth of around $50-60."
Another reason for price hikes could be due to significant deficits on the Russian market, says Gabitov.
"One of Russia's national steel companies began buying coal from America, which is an indicator that on the domestic market a deficit is possible, which will lead to a growth in prices."
Gabitov adds that if Russian companies do indeed secure future supply deals to foreign markets, it could leave Russia with unsatisfied coal needs.
"So, the long-term contracts, and the high share of exports shows that companies simply will not be able to re-direct supplies within Russia."

You can share this story on social media: