China agrees to share data in US fraud probes
Published time: 10 Jul, 2013 10:44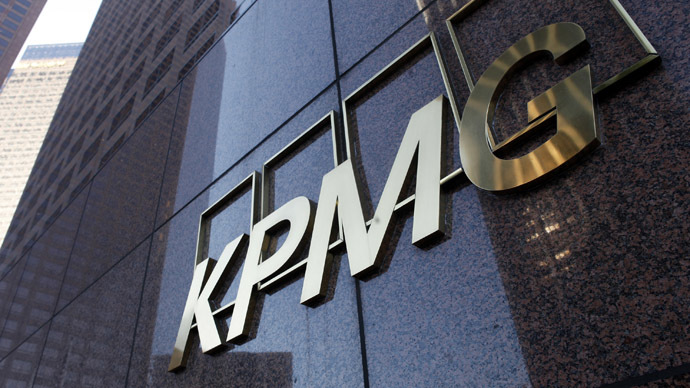 After a long stand-off with US authorities over fraud allegations, China's securities watchdog has said it is preparing to provide US federal regulators with audit papers, signaling a breakthrough in a two-year dispute.
The US wants to investigate possible accounting fraud at dozens of Chinese firms which are also publicly traded US companies. After a high-profile struggle, the Chinese have finally signaled leeway.

The China Securities Regulatory Commission (CSRC) is preparing to disclose documents to the US Securities and Exchange Commission (SEC) after the US pushed for more meticulous auditing work on Chinese firms last year, the China Securities Journal (CSJ) reported Tuesday, citing inside sources.

"The CSRC's move is a positive sign that Chinese authorities are making efforts to create a more transparent market," Liu Feng, a supervisor from the Financial Planning Standards Board (China), told the Global Times on Tuesday.

"Chinese auditors are obligated to let investors in the US know the real financial situation of their clients trading in the country's market," Liu added.

The CSRC will transfer audit papers both to the SEC and the Public Company Accounting Oversight Board (PCAOB), a CSRC spokesman said, confirming the local media reports. Previously, the PCAOB had been blocked from probes into China.

The companies that will turn over documents were not singled out or identified, but the SEC charged China-based affiliates of the 'Big Four' auditing firms, Deloitte, Ernst & Young, KPMG, and PwC of failing to provide accurate financial reports to investors in December 2012.

US-based investment dollars could be driven away if the SEC requests the suspension of affiliate agencies. However, the CSRS spokesman doesn't believe the US authorities will have the power to impose such sanctions, because, after the papers are handed over, there would be no legal basis for prosecution.

Chinese companies had been apprehensive to cooperate with the SEC, and said they would not share official work documents without the permission of the Chinese government.

China's gesture demonstrates its eagerness to improve US relations, and coincides with the two-day US-China talks in Washington which start on Wednesday.

Ernst & Young will have to pay a $117 million fine to settle a probe in Canada against the Chinese firm Sino-Forest for alleged manipulation of financial information.