China pours in millions to boost foreign trade
Published time: 10 Oct, 2012 08:55
Edited time: 10 Oct, 2012 12:55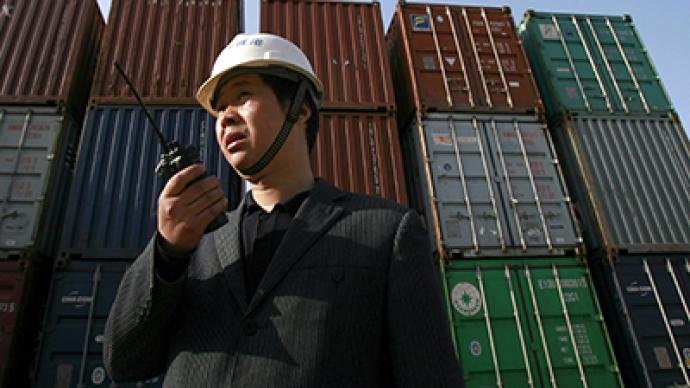 China will provide $398 million in loan subsidies to importers for the purchases of high-tech equipment and raw materials to even the trade balance, the Ministry of Finance has announced.
The move is a part of Beijing's efforts to stimulate growth in the Chinese economy, which has been showing signs of a slowdown. Chinese imports fell 2.6% in August compared to the same period last year and exports rose only 2.7%, both missing investor expectations, Reuters reported.
The government has also already introduced a pack of measures to stimulate trade, including cutting red tape, easing access to loans and speeding up refunds on tax rebates. China has poured as much as $1.5 billion into offering interest discounts to importers since 2008, when the specialized fund was established. The subsidies will see a 25% boost from last year, according to the ministry's statement.
Last month the Finance Ministry said it would suspend inspection and quarantine fees for all goods coming in and out of China until the end of the year to ease foreign trade conditions. Earlier this year Beijing announced plans to boost China's exports, and imports of mechanical and electronic products by 10% by 2015. High-tech foreign trade is expected to reach $25 trillion with 40% of that going to emerging markets. Currently exports and imports of high-tech products and components account for the majority of China's foreign trade.
China is due to issue a report next week on its annual economic growth in the third quarter. Growth is expected to slow for a seventh straight quarter, a Reuters poll showed, reinforcing the case for further stimulus. On Tuesday the International Monetary Fund cut the Chinese growth forecast by 0.2% to 7.2% in 2012.