China's manufacturing hit by slowing demand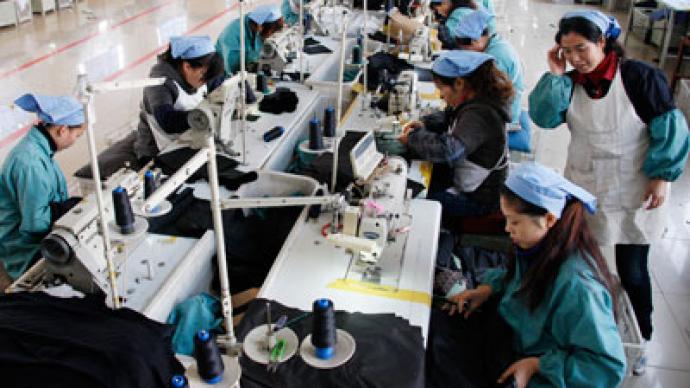 The pace of growth in the world's second-largest economy has slowed dramatically as less new orders led to a contraction in China's manufacturing sector performance.
HSBC China's manufacturing purchasing managers' index (PMI) for August dropped to a seasonally adjusted 47.6, reaching its lowest since March 2009 and down from 49.3 in July.

The HSBC PMI number has been below 50 for 10 straight months and is characteristic of the state of the economy. It showed a sharp decline in China's core sector, thus putting more pressure on governments and central banks to take more measures to prevent aggravating a slowdown caused by purchasing inactivity by Western markets.
China lowered interest rates in June and July and has been injecting cash into money markets to ease credit conditions. The latest disappointing figures raises concern over whether Beijing has done enough to stop the slowdown from extending to a seventh quarter.

"Beijing must step up policy easing to stabilise growth and foster job market conditions," Qu Hongbin, chief China economist at HSBC said in a statement accompanying the survey.

Other Asian countries have been also hit hard by the crisis. In Taiwan, which also heavily dependent on demand from overseas, has registered an even speedier contraction. Manufacturing in South Korea, continued to lose ground in August, though at a slightly slower pace.

India's manufacturing growth slid to its weakest in 9 months, while Indonesia—Southeast Asia's largest economy—picked up steam, bucking the downwards trend elsewhere in the region and offering a tentative positive signal for Asia's prospects, HSBC said.