Save Euro and Yuan will take care of itself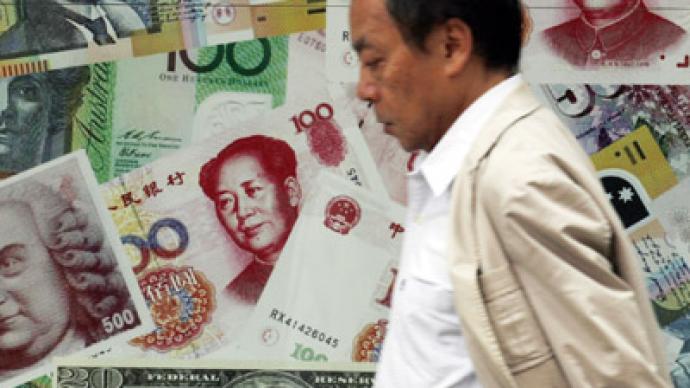 China may be a "white knight" to the EU countries suffering from huge debt, but Beijing isn't being altruistic and may benefit a lot. Analysts say it's not just about gaining control over the West.
"Helping stability in the European market is actually helping ourselves," said China's Premier Wen Jiabao.China is ready "to increase its participation in resolving the EU debt problems", Wen said after his talks with EU leaders in Beijing on Tuesday. We want to see our main trade partner "maintain stability and prosperity," he added.That's a day after a number of European states were downgraded by the rating agency Moody's and the EU Finance Ministers postponed taking a final decision on the aid package until Monday.The EU is China's biggest trade partner, and last year turnover grew 18.3% year on year to reach $567.21bln. The lion's share of China's currency revenues – 80% – comes from its export operations. However, China has been disappointing, with January exports contracting 0.5%, and imports also dropping 15% year-on-year. The trade volume between China and the EU also went down more that 7% last month.So, China's concerns over the economic problems in the EU aren't surprising at all, says Anna Bodrova of Investcafe. "And Beijing no doubt has excessive money, which needs to be allocated somewhere," Bodrova added, referring to China's largest foreign exchange reserves in the world.China's Premier didn't specify how the country would contribute to the EU rescue package. The Chinese have always insisted that European debtors should take the first step themselves before they receive any aid.Last December the Chinese Deputy Foreign Minister Fu Ying warned the country wasn't going to be spending its reserves to save the EU debtors. "China has neither the desire nor the opportunity to "buy Europe" or "control Europe", as some European experts say," wrote Chinese international affairs expert Feng Zhongping. Any financial contribution from China would be merely a financial decision, as "there is no such a situation, where the poor saves the rich," concludes Zhongping.Should China decide to help Europe, it'll do that "through the ECB channels or various funds," says Bodrova. "Another way to support the EU is to increase the volume of euro denominated assets," which would be too risky for prudent China.One more risky scenario from Bodrova is easier access to the Chinese market for European companies, where "the entrance ticket" has always been pretty expensive. At the moment only "selected" foreign companies with perfect good will and significant financials operate there, Bodrova concludes.
You can share this story on social media: