Global economy needs BRICS, Greece 'dispensable'
Published time: 23 May, 2012 10:41
Edited time: 23 May, 2012 14:41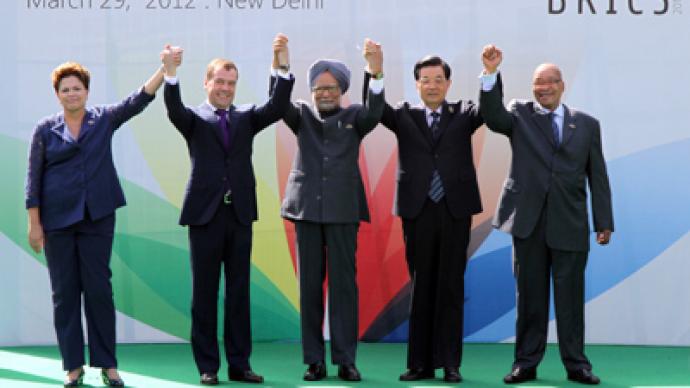 Growth in BRICS countries is far more critical for global economic health than the fate of Greece, as BRICS gains could easily counterbalance losses from Europe's crisis, says Jim O'Neill from Goldman Sachs.
­"In the context of the European crisis for example, I'm fond of saying that China creates an economy equivalent to another Greece every 11 and a half weeks," the chairman of Goldman Sachs Asset Management told RT. "So you could wave Greece off the map and in 11 and a half weeks, China creates another one."

China's GDP totaled $7.26 trillion in 2011 and is going to overpass the world's largest economy, the US, by 2016, according to an IMF forecast. The world's five largest emerging countries Brazil, Russia, India, China and South Africa (BRICS) account for 45% of the world's population and a quarter of its economy at $13 trillion.
"Last year the combined dollar GDP of the four [original – minus South Africa] BRICs increased by 2.1 trillion dollars; so the equivalent of creating another Italy every 15 months," said O'Neil, who invented the initial term BRIC in 2001. "So it has been and remains the most important world economic story in our generation".

As for the eurozone crisis, the European economy's health depends more on protecting the policy of the European Central Bank than on whether Greece leaves the euro or not, according to O'Neill.
"If the ECB has a strong early firewall or commitment to large amount of liquidity particularly for Italy and Spain, it will be bad for Greece, but it wouldn't be bad for the rest of Europe," he explained.