China and Brazil sign $30bn currency swap deal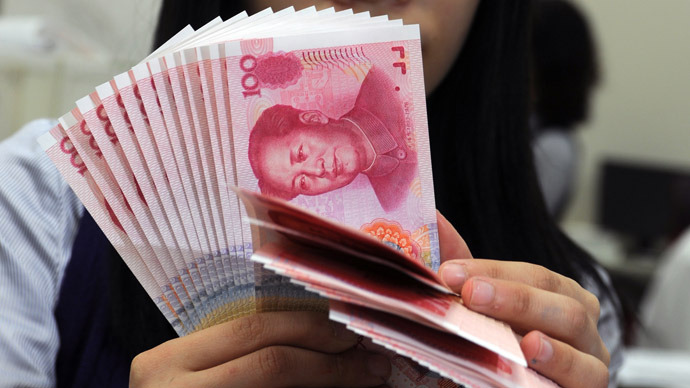 A $30 billion currency swap deal between Brazil and China is expected to smooth trade between the two countries despite changing global financial conditions and future crises.
The agreement was signed on the sidelines of the BRICS summit in South Africa. Plans for the currency swap were first announced last year at the Rio+20 environmental summit. The idea is that the central banks of the two trading partners are to swap local currency worth up to 190 billion yuan or 60 billion reais ($30 billion) in case turmoil hits the global financial system. 
"If there were shocks to the global financial market, with credit running short, we'd have credit from our biggest international partner, so there would be no interruption of trade," said Guido Mantega, Brazil's Economy Minister as quoted by BBC.
Over the past few years trade between China and Brazil has boosted significantly reaching $75 billion in 2012. China, the world's second-largest economy, demonstrated stronger interest in Brazil's supplies of soya, iron ore and other exports, while Brazil has become China's key market for manufactured goods.
"We will have $30 billion available which would represent eight months of exports from Brazil to China and 10 months of imports to Brazil from China," the president of Brazil's central bank Alexandre Tombini said at a news conference at the BRICS summit. "This is sufficiently large to guarantee normal trade operations," he explained.
This move is believed to contribute to China's effort to make the yuan a more international currency and even an alternative to the US dollar as a global reserve currency. China has already signed a number of similar currency swap deals with such countries as Australia and Argentina. It is also reported to be seeking agreements with the UK, Hong Kong, and Japan.

Signing such deals is not a turning point, but rather a progression, Angus Campbell, Head of Market Analysis and Communications at London Capital Group told RT Business.
"We will see more bigger deals like this. China will continue to grow, it's the world's second biggest economy, it's currency is not in free flow and it's certainly nowhere near becoming a global reserve currency, so it needs more deals like this in order to make its currency more accessible to make trade flow better between the bigger emerging economies."

"It's important from a diplomatic point of view, a geopolitical point of view on how the BRICS try to tie themselves together and try to create something that's material. However, in terms of the day to day impact, I think it's negligible," Nick Chamie of RBC Capital Markets commented on the agreement as quoted by Financial Times.

"BRICS is not a very balanced alliance. If we talk about trade, for instance, China alone makes up about three quarters of the trade amongst the BRICS countries," Bala Ramasamy, Professor of Economics at China Europe International Business School told RT. "If you take trade between Brazil and India it would be small compared to that between Brazil and China. When we talk about equal partners we have to accept the fact that it is the RMB (yuan) that is the dominant feature here."
BRICS bank not ready for premiere
Meanwhile another major project is still under development. The BRICS members have agreed to establish a development bank that would challenge the dominance of the World Bank and other Western-backed monetary institutions. However final decisions are yet to be made. The BRICS bank is not likely to be operating for a number of years.  
"It's done," South African Finance Minister Pravin Gordhan said after meeting with his counterparts from Brazil, Russia, India and China. "We made very good progress, the leaders will announce the details," he added.
Russian Finance Minister Anton Siluanov told RT "there are still questions, which need to be discussed" before any decisions are made on the establishment of the BRICS bank . 
"Namely the declared registered capital volume, the stage of involvement of each member, the question of decision-making given the involvement of each member," Siluanov explained. "We didn't even discuss where this bank could be situated. We agreed to continue the talks on April 20 in the framework of the G20 summit in Washington DC."
The bank is likely to focus on financing infrastructure.
You can share this story on social media: