Less is more: Crowdfunding to jump to $93bn by 2025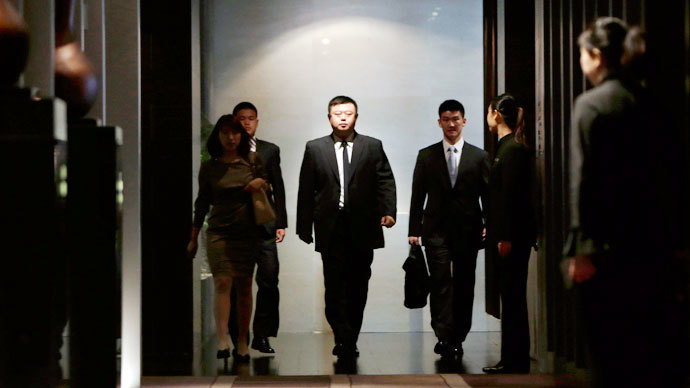 Individual investment via the internet will be one of the key funding sources for business in the developing world. The World Bank says China will be the biggest crowdfunding investor by 2025 giving more than half the money raised in developing markets.
The crowd funding potential in developing markets will stand at $93 billion a year, which represents 1.8 times the total of 2012 global venture capital, according to a report by the World Bank.
Crowdfunding is the collective effort of individuals who network and pool their money, usually via the internet, to support efforts initiated by people or organizations.
Up to 344 million households living in emerging economies get an estimated minimum income of $10,000 a year, with their average savings equalling three months salary. 
Popular crowdfunding platforms like Kickstarter or Indiegogo allow entrepreneurs to attract investments for their projects by receiving and leveraging small contributions or by selling small amounts of equity to many investors.
Crowd funding expanded from $530 million in 2009 to approximately $2.7 billion last year, with the estimated 600 platforms operating now, according to the Massolution study, Fortune reports.
While crowdfunding has grown into a multi-billion dollar industry in 45 countries, it currently remains small in China, accumulating a couple of million dollars a year. According to the report, China has only one crowdfunding dedicated site and one more in Hong-Kong, which compares to 53 in France, 87 in the United Kingdom and 344 in the United States.
Chinese Demohour, the only national successful crowdfunding site raised approximately 6.5 million yuan (about US$1 million) within 2 years, compared to the US Kickstarter's US $319 million in 2012 alone.
The largest amount successfully raised for a single project, a cartoon movie named "Big Fish and Chinese Flowering Crabapple", was about $260,000 - 131 percent of the target, but the majority of the ventures ended up with less than 10,000 yuan (about $1,600).
Projects on Demohour are limited to technology, design, film and video, music, publishing, games, and photography. The website requires that rewards must be relevant to the project and cannot be an equity stake, bond, interest returns, or cash returns of any kind.
"Chinese users are more accustomed to the role of buyer rather than investor. They tend to be more interested in the physical products and benefits such as early delivery of the good or discount prices, rather than showing support for the entrepreneurial and inventive spirit, which has been an important element for crowdfunding's popularity in the US.",  the World Bank study says.