China to become world's biggest 'billionaire club' by 2023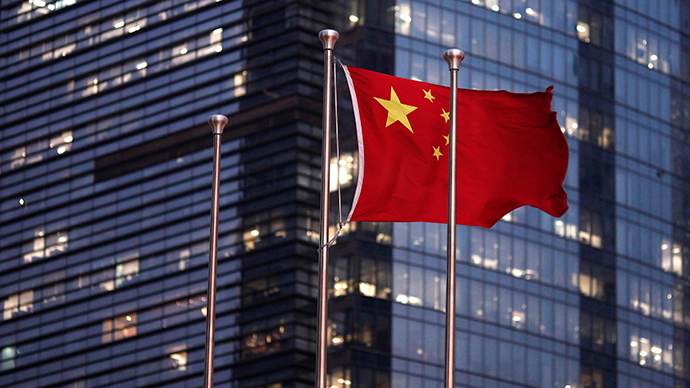 Asia is set to overtake Europe as the home of the biggest number of billionaires within the next decade, according to a new survey. China's super-rich will outnumber those in the UK, Russia, France, and Switzerland combined.
The number of billionaires in China is expected to hit 322 in 2023, says the eighth annual Knight Frank Wealth Report.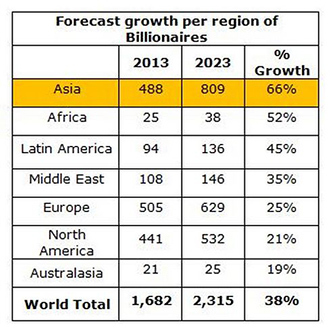 The increase is supported by the positive outlook for wealth creation in China as the country is expected to add an extra $1 trillion to global GDP every year from 2013 to 2023, according to Thomas Lam, the Director and Head of Research & Consultancy of Knight Frank.
Over the next ten years, the Chinese Ultra High-Net-Worth Individuals (UHNWIs), those with $30 million or more in net assets, will grow by 80 percent, and in India they will almost double. There will be an expected 144 percent increase in Indonesia and a similar 166 percent rise in Vietnam. The total number of UHNWIs in Asia will rise by 43 percent, hitting 58,588 by 2023, which will be more than in North America in the same period.
According to the report, among the 10 most UNHWI concentrated cities Asia will account for half by 2024, the biggest third after New York and present leader London.
Since 2003 the number of UNHWIs has increased globally by 59 percent, more than doubling in the Middle East, Latin America, Australasia and Africa. The number of individuals with $100 million or more in net assets has risen by 62 percent, while the quantity of billionaires has climbed by 80 percent to 1,682.
Ruslan Aymalov, Business RT
You can share this story on social media: