China strengthens ties with Africa with $20 bln loan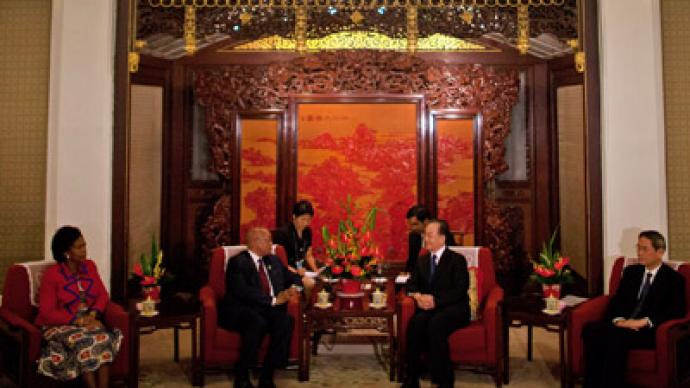 China is going to loan $20 billion to African countries over the next three years, aiming to boost economic ties with the continent, the country's President Hu Jintao announced at the fifth ministerial meeting of the Forum on China-Africa Co-operation.
The loan is double the amount China offered African nations three years ago in 2009. The money would be provided to support infrastructure, agriculture, creating jobs and the development of small businesses in African countries, as many of them struggle with poverty, Hu stressed.On Wednesday, Hu Jintao and Premier Wen Jiabao held bilateral talks with top African officials.Many European leaders are critical of the China's "cheque book" approach to cooperation with African countries. They say China tries to get access to Africa's rich resources by supporting leaders such as Equatorial Guinea's President Teodoro Obiang Nguema, who has been condemned for human rights abuses and corruption.However, many African leaders, including South African President Jacob Zuma, say they highly appreciate China's approach to aid. "Africa's past economic experience with Europe dictates a need to be cautious when entering into partnerships with other countries," Zuma told the forum. "We are particularly pleased that in our relationship with China we are equals and that agreements entered into are for mutual gain," he added.China used to be Africa's major trade partner with trade between them grew to a record high of $166bln in 2011, according to Chinese Commerce Minister Chen Deming. In the past decade, African exports to China rose from $5.6 billion to $93.2 billion. Angola, South Africa, Sudan, Nigeria and Egypt are considered China's major partners on the continent.Besides that, China plans to implement the "African Talents Program" to train 30,000 people in various sectors, offer 18,000 government scholarships, and to build educational facilities in African countries.