Central Bank lifts refinancing rate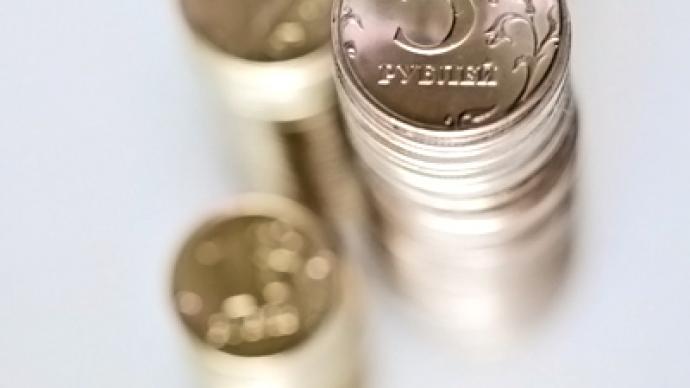 A rising inflation environment has seen the Central Bank of Russia announced a 25 basis point hike in the refinancing rate coupled with tightened reserve requirements.
The Central Bank of Russia decided to increase the cost of lending for other Russian banks and interest rates on some of its operationsby a quarter of a percent from February 28, with reserve requirements also going up 1% to reach 4.5% for liabilities of credit institutions.
In a statement the Central Bank said the move reflected high inflationary expectations and rising oil prices. The Bank added that , with the deposit rates still playing the key role in Russia's banking sector, bringing the refinancing and deposit rates closer is expected to boost the efficiency of interest rate policy.
Food inflation remains the main trigger of inflationary processes in Russia, with the prices having gone up 9.7% year on year as of February 21. The Central Bank says further monetary policy moves will reflect the balance between inflationary risks and the danger of a slower growth.
Vladimir Osakovsky, chief economist on Russia at Unicredit, thinks further rate rises are highly likely, with prices expected to continue rising throughout the year.
"According to our forecast, the refinancing rate will go up by 150 basis points in 2011, with 50 of them already done. So with the inflation expected to be increasing till summer, we expect additional 1% rise of the rate."
Vladimir Tikhomirov, chief economist at Otkritie Bank, expects the refinancing rate to reach 8.5% in 2011, remaining negative though in real terms.
"I think, the inflation this year will be at about 9%, going up in 1H 2011 and then down again in the second half of the year due to the effect of a higher base and better harvest this summer. So, the real refinancing rate will be in the red."
Osakovsky says Russia's money market could stabilize in about 6-12 months, if there are no weather shocks in summer 2011.Tikhomirov believes a key driver of the refinancing rate is government pressure to be seen to do something about inflation.
"Increasing the refinancing rate alone won't help the situation, as high inflation was mostly caused by non monetary factors and not big volumes of lending to smaller banks."
Tikhomirov believes the further move in tightening reserve requirements is very significant, acting to reduce money in the system.
"Tightening reserve requirements is a far more efficient measure. This really takes some liquidity away from Russian banks, signaling that the system is coming back to its pre- crisis levels.¨