EU gets kick up the backside from Cameron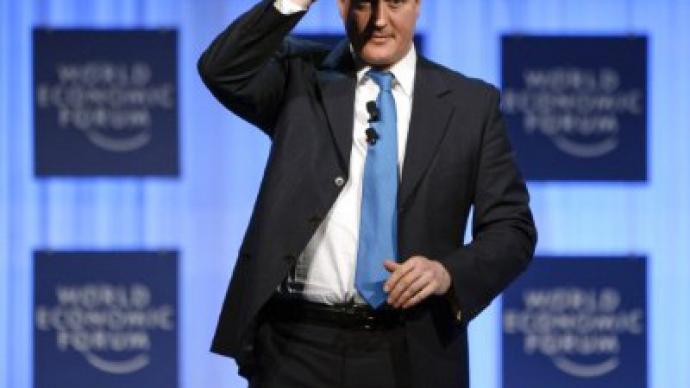 "This is a time for boldness not caution," says UK Prime Minister David Cameron. His recipe for ending the EU crisis is strikingly different from that of Angela Merkel, who called for calm.
His speech at the World Economic Forum in Davos turned into an add campaign for Britain. "Come to Britain. Invest in Britain," he said, "in Britain we are taking the bold steps necessary to get our economy back on track".Cameron suggested that the remaining 26 EU member states should apply the same level of taxation to their businesses as the UK. He didn't miss a chance at having a go at Brussels over the financial transactions tax, which he described as "madness."Under the proposal, financial traders would pay taxes on stock and bond operations, and derivatives. While Paris and Berlin are pushing for it across the entire EU, Britain is resisting strongly, because of fears it may damage the City of London as a global financial centre.As for adding more money for EU bailout fund, UK's Prime Minister isn't budging. "The question of Great Britain granting additional funds to the fund (IMF) shouldn't be even considered till the Eurozone countries show they are ready to take across-the-board measures to make their currency stable," Cameron said.
You can share this story on social media: