Bunge and Efko part ways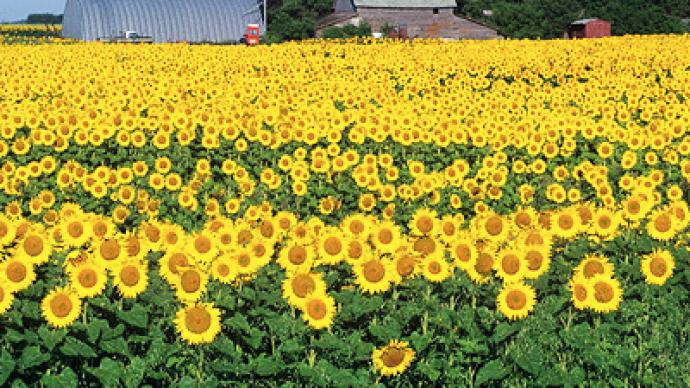 Bunge CIS, the Russian subsidiary of the world's largest agro producer, and Efko group one of the largest Russian producers of oil and fat, have decided to continue their business independently from each other.
Efko food ingredients, controlled by Efko Group, has bought back its blocking stake in its parent company Efirnoe on January 27 increasing its stake to 94.65% and obtaining full control over the group, with Bunge withdrawing from the group business after 4 years of strategic partnership.
The Russian subsidiary of one of the world's largest agroproducers, Bunge CIS commenced operations in Russia in 2004, focusing on bottled oil production, grain and oilseed trading. The company is best known through its bottled oil brands Oleyna and Ideal covering about 14% of the bottled oil market in Russia, and in 2009-2010 was responsible for about 7% of all oilseed exports.  It launched an oil extraction and oil processing factory for about $130 million in Voronezh region in 2005.
In 2006 it launched a strategic partnership with Efko group, which saw it acquire a blocking stake in Efirnoe, the Efko group parent company, and a 25.01% stake in Efko food ingredients.
Alexey Mechanik General Director Bunge CIS said that the terms of the partnership agreement have not been violated, and companies are ready to focus on their own strategies.
"Efko has used its right for a buyback, provided in the shareholders agreement. Bunge is presented on the global markets and wherever it starts its business it looks for a potential local partner with well established business and brand awareness. Efko was chosen as a strong and experienced partner in Russia. We have learnt a lot from them and built up our strategy on the Russian market with this knowledge. Now we will implement our strategy in Russia, focusing on bottled oil production and oilseed trade"  
Efko said that both companies have benefited from years of mutually beneficial cooperation. The company could have initiated M&A deal but none of the companies willing to sell its business so far. The price of the transaction has not been revealed. However, analysts estimated the cost of both Bunge stakes in Efko and Efirnoe at $20-50 million in 2006 when Bunge acquired the stakes.
Analysts see the deal as logical for both companies further development. Andrei Sizov, executive director at Sovekon, noted that both companies have already benefited from the deal in 2005.
"Efko group gained important experience and strong support from the world leader of the industry while Bunge have obtained all necessary knowledge and understanding of the Russian market and industry scale. Meanwhile, Efko helped Bunge in oilseed processing factory construction in Voronezh. It was a strategic partnership for mostly marketing targets."