Bulgarian PM arrives in Moscow for gas talks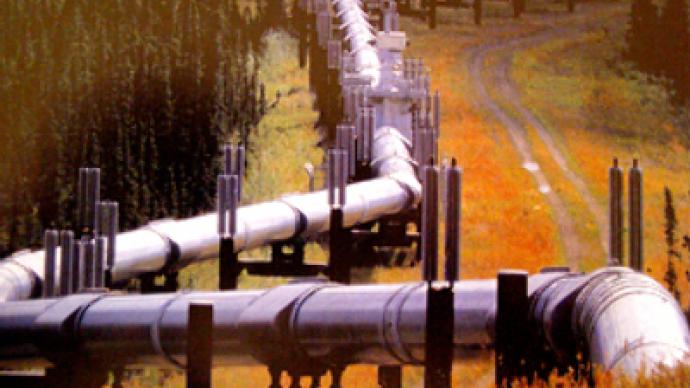 Bulgarian Prime Minister, Sergei Stanishev, has arrived in Moscow to iron out the differences over Sofia's participation in South Stream.
Bulgaria is against Moscow's plan to cut the cost of the project by connecting it to Bulgaria's existing gas network, with Bulgarian officials indicating they would only agree to that if Russia pays transit fees.
The two parties failed to sign a final deal last week, with the EU also putting pressure on Sofia. Bulgaria wants to participate in both the South Stream and the EU -backed Nabucco pipeline, with the aim of becoming an international gas hub. However, Brussels wants the country to sign a transit agreement with Nabucco first, according to Dmitry Aleksandrov, Analyst at Financial Bridge.
"Now Bulgaria is trying to negotiate an additional $100 billion in the form of transit fees and securing its companies participation in building the South Stream infrastructure. Sofia is also under pressure from the EU and the United States to reject this agreement with Russia or at least sign it after the Nabucco deal. So it's a tough choice for Bulgaria between this external pressure and potential income from participating with Russia in South Stream."
The Moscow visit comes after gas producers and consumers agreed to diversify supply routes – and guarantee deliveries at a 2 day meeting in Sofia over the weekend.
Bulgaria called the meeting, to avoid any future energy crises.
Russian Energy Minister, Sergey Shmatko, said the South Stream pipeline project would guarantee lower energy prices for the European consumers than the rival Nabucco pipeline.
"The realization of the South Stream project is aimed at satisfying the current and growing demand for Russian gas in Europe. We are not seeing any drop in interest for Russian gas. I think, in the time of a crisis, South Stream can make it significantly cheaper. Because the companies involved in the project are ready to cut expenses."
You can share this story on social media: