Bulgaria meeting highlights European need for gas as competing projects step up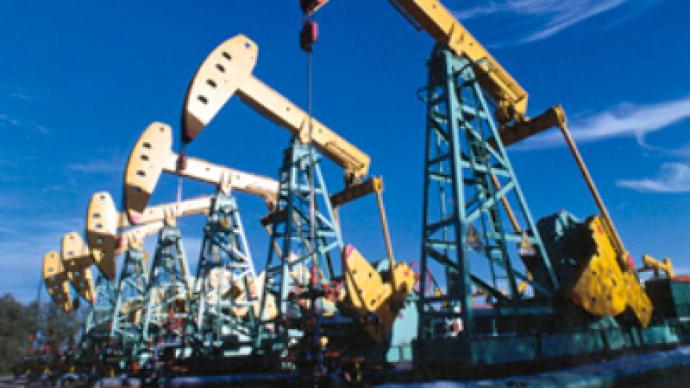 Gas producers and consumers meeting in Bulgaria have highlighted Europe's need for greater diversity in supply while the South Stream and Nabucco projects approach demand from differing viewpoints.
Europe wants secure supplies from diversified sources. It is the single most frequent comment at the Energy Summit in Sofia, Bulgaria.
Bulgaria itself is involved in two major projects – Russia's South Stream and the European backed Nabucco. It wants to satisfy domestic energy needs and become a gas hub and its looking at two projects with different approaches.
South Stream has enough commitments from producers to supply the pipeline. But disagreements over the route has delayed the signing of an agreement between Gazprom and the Bulgarian Energy company. The Nabucco project will start building the pipeline and then start attracting suppliers, according to Reinhard Mitschek, Managing Director of Nabucco Pipeline International.
"We count on any sources. That's one of the USP's of the pipeline, that's not necessarily that we have to rely on one source. But we see gas from Azerbaijan, Turkmenistan, from Iraq, from Egypt, even from Iran, from Russia."
Azerbaijan is one of the countries that can determine Nabucco's fate. Its fields hold 12 billion cubic metres of gas. But developing them could cost about $18 billion. But Elshad Nassirov Vice President of SOCAR, Azerbaijan's major energy company, says the country wants to see Nabucco participants signing transit and other agreements well before allocating its gas.
"Obviously projects should first get the legal side set up – sign inter governmental and host agreements. So far there is no legal framework for the Nabucco project in place."
Russia's Gazprom may consider joining Nabucco – upstream as a producer. But the company will not redirect volumes from South Stream, according to Stanislav Tsygankov, Head of the International Department at Gazprom, who notes that Russia could supply all demands itself for a number of years.
"According to calculations there is already enough gas discovered in Russia to last a minimum of 100 years. And clients in Europe and Russia have nothing to worry about."
European consumers will need up to 200 billion cubic metres of gas annually by 2012. Russia currently provides up to one third of Europe's needs and wants to know exactly how much Russian gas Europe will need in the future, while the EU is looking for diversified supply from central Asia. However its going to be a long time before Europe's houses are heated by Turkmen or Azeri gas due to the lack of agreement between transit countries like Turkey.
You can share this story on social media: