​Buffet successors outpace the investment guru in 2013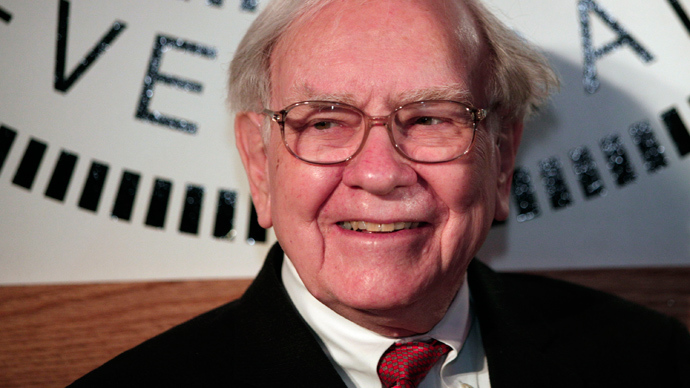 Todd Combs and Ted Weschler, the investors Warren Buffet has hired as potential successors at Berkshire Hathaway, made bigger returns than the billionaire investor himself, as well as outperformed the S&P index in 2013.
Last year was the second year in a row Combs and Weschler bettered their mentor and the S&P 500 which added 32 percent, an anonymous source told the WSJ.
Work of the two men in Berkshire isn't limited to investment, "they help a lot .... with the issues not directly connected with investment management," according to Buffet. "They'll become a priceless asset in the coming decade," he added.
Since the beginning of this year the investment limit for Combs and Weschler will be increased to $7 billion, while 2 years ago they could bid with "just" $3 billion.
Combs and Weschler have positions with satellite television operator DirecTV, and also payment systems Visa and MasterCard.
In the US Berkshire Hathaway owns assets of more than $100 billion in 43 companies. The majority of smaller bids were opened by Weschler and Combs, while the big ones were made by the investment legend himself.
83-year-old Buffett, the Chairman, President & Chief Executive of Berkshire Hathaway, was the biggest earner of 2013 with and income of $37 million a day. He employed Todd Combs and Ted Weschler intending to make them in charge of the company when he no longer could.
Todd Combs and Ted Weschler were barely known when Buffett invited them into Berkshire Hathaway. 42-year-old Combs has worked there since 2011 and for three years in a row beat the S&P 500. Now he controls an investment portfolio with $7 billion in assets.
The other manager is Ted Weschler, was a 52-year-old head of a $2 billion investment fund in Charlottesville, Virginia. He bid $5 million in a charity auction to have dinner with Warren Buffett, and has worked at Berkshire Hathaway since 2012.
You can share this story on social media: