Government looks to wean budget from oil and slug the rich a bit more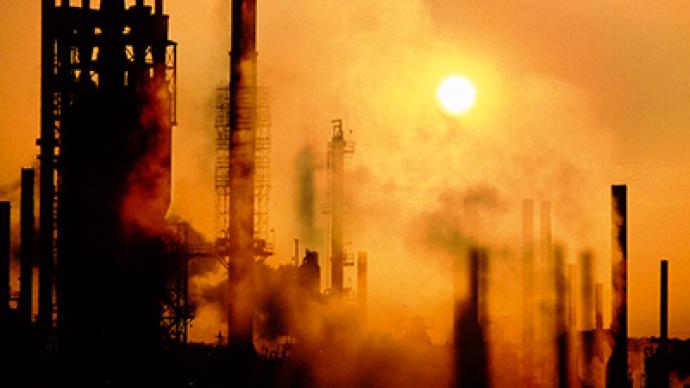 Senior government figures have emphasised the need to reduce the budget deficit amidst warnings by Finance Minister Alexei Kudrin that action needs to be taken on dependence on oil revenues, with an additional tax on high earners being proposed.
With the approved budget deficit of 2.7% of GDP Kudrin, says the state could be caught short should oil prices fall."If oil prices continue to windfall to a minimum level of $93 per barrel the budget deficit around 3% of GDP will be inevitable. However, if it exceeds this level the situation will become critical for country's economy.  In 2015 the only way to a zero level deficit is $100 per barrel whereby with 90 per barrel it will need reformations such as increase of budget spending efficiency ort their demolishing. Any expert would tell you that given our high oil dependence, it makes more sense to raise taxes and cut the budget deficit. By doing so, you would not increase macro risks for the whole economy, but rather for a set of industries you are raising taxes for. In our case – given growing state spending – we have balanced the burden between the business and the state"Kudrin added that in the next couple of years the energy sector will remain core budget source."Currently 47% of budget deficit and spending is covered with oil and gas. We are working to reduce this ratio in 2014 to 38%. However, the interdependence remain high." According to the Ministry forecast in 2012 the budget revenues will be 10.6 trillion roubles whereby spending will be 1.8 trillion above revenues.  The government will increase tax pressure on the gas industry and business incomes.Putin supported the proposal of ministry of Finance to reduce the budget gap in 2012 caused by easing insurance payments by introducing an additional "tax on high salaries". He noted that the tax burden will not harm industry."The Government objective is to balance and distribute the tax burden. The new taxation will touch upon industries working in favorable less risky conditions."  Additional taxation of salaries of more than 512 thousand roubles per year will affect primarily the mining and financial sectors, as well as 20% of workers in trade and transport said Finance Minister Alexei Kudrin."We suggest imposing an additional 10% tax rate for salaries of more than 512 thousand roubles per year from 2012.  In connection to small businesses, with the total rate of 20%, the corresponding rate for the regression of wages over 512 thousand roubles per year will be 7%."According to Ministry of Finance if this measure is not taken the budget will see a loss of over 460 billion roubles due to low deductions on insurance. "460 billion roubles is a 1% GDP loss of budget revenues. This increases our oil dependence, debt burden and budget deficit. Our debt is accounted at 2.181 trillion roubles as of today. Lest you forget, this level is the maximum possible." Putin's main budget guidelines encompass the increase of population welfare, social responsibility, security, education and pension guaranties. One of the main priorities of the state budget plan is financing of agricultural industry, development of high technologies and civil science. Putin has also mentioned plans to increase pension by 11% in 2012.  The final version of State Federal budget will be discussed in September.