British designer to revamp plummeting Russian car maker sales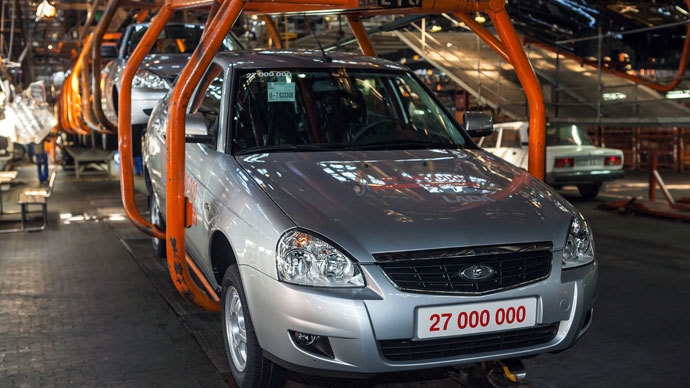 A massive downshift in sales of Russia's flagship car manufacturer, Lada, has forced the company to rethink its business plan, hoping its first foreign designer will deliver success.
British designer Steve Mattin told The Moscow Times that his goal is to "emotionalize" the Lada brand, which is often the brunt of many jokes because of its classic and boxy design which is seemingly stuck in a Soviet time warp.

Mattin, who has worked for Mercedes-Benz and Volvo, was hired onto Lada's team in October 2011.

He told the Moscow Times that he hopes to emulate the design success stories of Kia and Volvo, in order to salvage the Lada brand.  

"No one was taking Kia seriously 10 years ago, and now they have success in all segments," Mattin said. "They really put a focus on design, making a huge impact by changing their image. That's the sort of step we need to make at [automobile manufacturer] AvtoVAZ."

Under his tenure from 2005 to 2009, Volvo's shape transformed from a boxy wagon to sexy and sleek.

AutoVaz will cease the production of its boxiest model, the Lada Riva, after the 2017 version is introduced to the market, the automobile manufacturer announced in April.

An old Russian word for 'boat,' the Lada Riva's design has remained almost unchanged throughout its 43 years of production. It's that exact slow progress which motivated Mattin to accept the AvtoVAZ job offer.

"That actually gave me more opportunity to make a bigger step," Mattin said. "At some companies you are very restricted due to the strong design heritage. You can only develop the grill so much in each generation. Here at Avtovaz, that is not the case."

The cars were successful on the international market because they were cheap and 'do-it-yourself' friendly, which appeals to middle class buyers.

Russia is positioned to overtake Germany as the world's largest car market by 2014, as non-European markets generate more and more deliveries industry wide.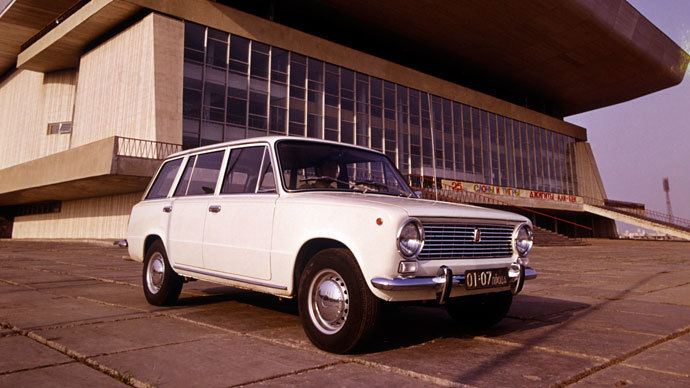 Not your grandmother's Lada
A Soviet era remnant and point of nostalgia for Chelsea football team owner and billionaire Roman Abramovich, the Lada has a special place in Russia's economic and cultural history.

Lada is owned by Renault-Nissan, which bought a 25 per cent share of the company-in-crisis for $1 billion in 2008. Although Lada used to be heavily subsidized by Soviet and Russian government handouts, it has transformed since Renault took over.

Renault sold 189,852 cars – or 7.3 per cent of its global deliveries - in Russia in 2012. It has since increased sales by 1 per cent. The plant, located on the Volga River in Tolyatti, is one of the few production floors that assembles cars from start to finish in one place.  

Lada has sold 226,729 cars in Russia since the beginning of 2013, down 9.6 per cent year-on-year. The total drop in sales in June was 6 per cent internationally, and 2 per cent within the Russian Federation.

The sales decrease applies to all models, except for Lada Granta, Lada 4x4, and Lada Samara - named after a neighboring city of the company's main production plant.

Total sales outside of Russia fell only by 6.7 per cent - a confirmation that the cheap Kia alternative appeals to light-pocketed, crisis-hit consumers looking for low-end, affordable options.

Mattin confirmed that the new 2016 line will be "very appealing" outside of Russia under his design.

"If changes happen, they all start in Moscow first. You also have a completely different surrounding here: Every brand is visible in Moscow from the very simple cheap brands all the way up to the super exclusive," Mattin said.
You can share this story on social media: