BP & Rosneft: oil saga
Published time: 9 Jun, 2011 13:58
Edited time: 9 Jun, 2011 18:47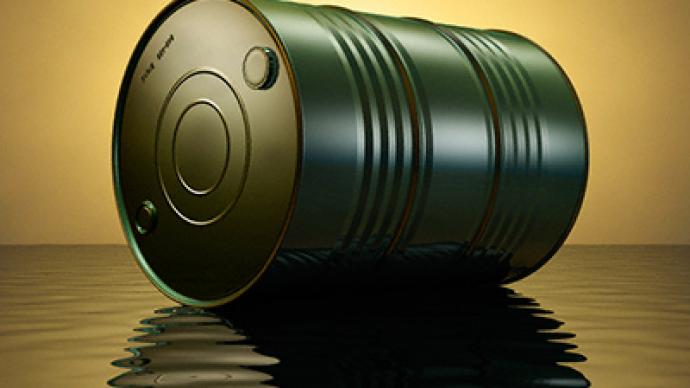 BP Chief Executive Robert Dudley, speaking during an event at BP headquarters in London, said the company's Arctic alliance with Russia's Rosneft state oil firm was effectively dead, and that BP was "moving on" and focusing on other opportunities.
­Carl-Henric Svanberg, BP Chairman, said that the companies will look for forms of effective cooperation

 "The company remained Rosneft's 'favored partner'. I'm sure some kind of deal could still materialize in one form or another."

The news on the decision of BP to sell part of its stake in TNK-BP to salvage the Rosneft deal was fast to spread around the globe.
Robert Dudley, BP CEO, denied all press statements about BP's intention to move out of the TNK-BP alliance saying that the company will focus on the existing Russian joint venture.

"BP needs to get back to business with TNK-BP and we had no intention of selling BP's stake in the joint venture."

Viktor Markov, oil analyst at Zerich Capital Management, said the strategic side of the deal apart from technological advantage makes the deal more complicated and attractive.

"We have seen a lot of buzz floating around tangling the story. But, we should understand that until the official government statement or announcement is released the outcome is unpredictable. Amidst, the latest companies' executives and sources' press announcements the final decision or solution should come from the state side. The establishment of the BP-Rosneft alliance has a great value for the Russian government as well as for BP and Rosneft in terms of continued mutual cooperation and exploration in Russia. Eventually, BP is the only appropriate and favored partner for Rosneft in terms of strategic benefits and technological base underpinned by BP's successful experience in specific field exploration."

The shareholders are expected to move on with the negotiations as many options are possible Markov adds.

"I assume that BP's CEO Mr. Dudley's latest announcements signal his consideration to resign in a wake of unsuccessful negotiations with AAR group. However, that does not really mean that BP and Rosneft have no recognizable resolution to realize the desired plan on the joint project. The AAR main motivation factor is to prevent the establishment of another huge and powerful alliance in the Russian oil sector that can affect TNK-BP sustainable development and lead to company financial side deterioration. Meanwhile, the AAR shareholders are bullish to sell 50% in TNK-BP Company with a significant premium to the market price. Lest you forget, AAR has offered to sell their stake for $30 billion while the fair price of the stake is approximately 23.5 billion given that the current capitalization of the TNK-BP holding is $47 billion."

Meanwhile, Rosneft pushes negotiations forward offering Shell and Exxon Mobile the same conditions for possible Arctic exploration cooperation. Albeit, Shell was uncertain to accept the share swap conditions which were agreed in case BP becomes a project partner.