BP wants Russia's Nord Stream gas pipeline to reach UK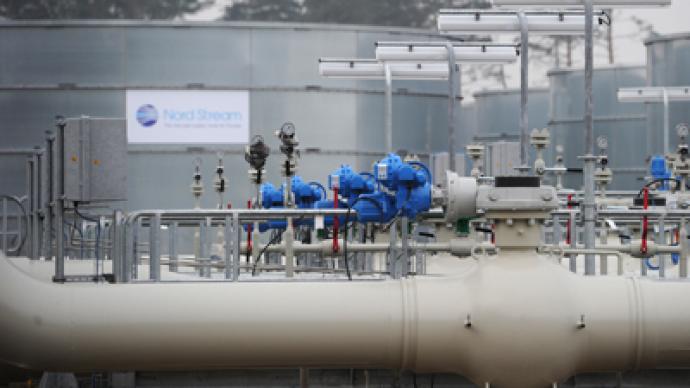 BP and Gazprom are reportedly in "early" talks about extending the Nord Stream pipeline which could pump Russian gas directly to the UK by 2016.
BP's Director for Russia David Peattie told the Daily Mail the deal could be signed in the middle of next year. The Nord Stream pipeline runs from Vyborg in Russia to the Greifswald in Germany under the Baltic Sea. Britain reportedly intends to extend the same thread to Norfolk, which will require the additional construction of 600 miles of pipeline, taking about two years and costing about £300mln of initial investments.British Prime Minister David Cameron discussed the plan with President Vladimir Putin when they met at the Olympics, The Daily Mail reports. Putin said he would like Gazprom to make up 20% of all gas supplies to the UK. This would make the Russian monopoly UK's second biggest gas supplier after British Gas. The paper suggests, the project appeals to Downing Street because it offers diversifying gas supplies that are mostly coming from the Middle East. The project will boost BP's involvement in the Russian energy market, following the company's deal to take a 20 per cent stake in Russia's oil major Rosneft. Until recently BP could only operate in Russia through its joint venture TNK-BP and thus couldn't work directly with Gazprom. Now BP is selling its 50% of TNK-BP for $12.3billion in cash and a 20 per cent share of Rosneft and will have a free hand to choose partners. Nord Stream opened a year ago and brings Russian gas to Europe bypassing Ukraine. Nord Stream's major shareholders are Gazprom with 51% shares, Germany's Wintershall and E.ON Ruhrgas own 15.5% each, France's GDF Suez and the Dutch Gasunie each have a 9% stake.