Bonus bite: Wall Street bankers fear lower pay in 2013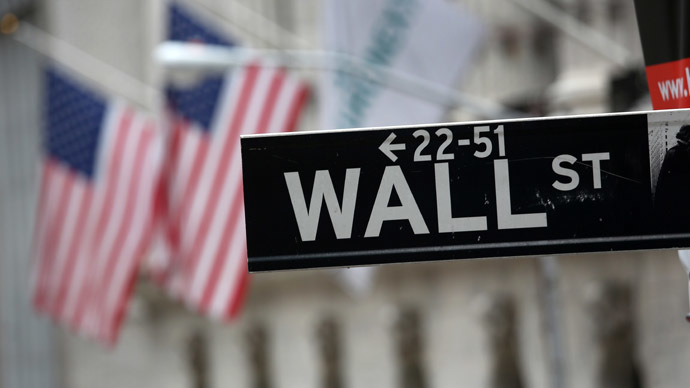 Only half of Wall Street bankers expect a bonus larger than the average $121,900 awarded last year, and senior employees could receive massive pay cuts if fourth quarter results aren't on a par with the first three.
A repeat in 2013 is unlikely, according to the office of the New York State Comptroller. 

In a report, New York's state Comptroller said Wall Street may not be able to match the $10.1 billion in profits it had in the first half of 2013.

Last year, the average Wall Street annual salary, including bonus, was $360,700, compared to the peak salary of $401,500 in 2007, just before Lehman Brothers collapsed and triggered America's financial crisis.The average salary of a Wall Street employer is still more than 5 times the average New Yorker's.

Former Goldman Sachs Chairman and CEO Henry Paulson was paid an $18.7 million cash bonus for his final six months of work on Wall Street in 2006.
"It's too early to tell, but with profits down, I wouldn't expect bonuses to be high," Comptroller Thomas DiNapoli said in the report.
Wall Street financiers had similar fears this time last year, but still averaged an 8 percent bonus bump in 2012 which increased end of the year rewards to $20 billion.

More and more, financial sector employees are receiving their bonuses in stock options, and no-strings-attached cash bonuses are diminishing. This means some bankers may receive absolute zero as an official bonus.

A global survey by eFinancialCareers indicated bankers aren't optimistic about big year-end bonuses, as half of the respondents anticipate their banks will cut pay allocations. The survey was conducted in September.

The first three financial quarters have produced strong results for the US big banks – Goldman Sachs, Morgan Stanley, JPMorgan, Bank of America, and Citygroup – which saw banking revenues increase by 16 percent in the period.

However, higher interest rates, modest third quarter results, and the government shutdown scare and the impending debt ceiling crisis could hurt fourth quarter earnings, which would directly affect bonuses.

"If we don't have a good fourth quarter, bonuses will be down, because the one thing we have done and have committed to our shareholders is that our bonus payments will be directly correlated to our revenue," Gary Cohn, Goldman Sachs chief, told Bloomberg News in an October 23 on-air interview. He added he thinks bonuses will be 'somewhat in line' with last year.

Senior employees who don't generate revenue will be among those targeted for pay cuts, Robert Dicks, a principal at New York-based Deloitte Consulting LLP, told Bloomberg News.

You can share this story on social media: