Boguchan project facing delays as RusHydro gets Rusal exit prompt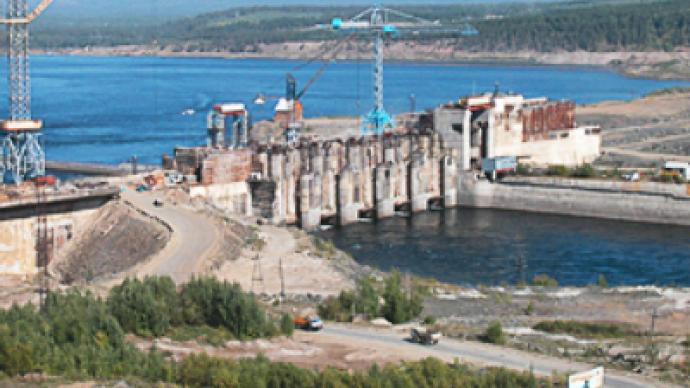 Russia's largest electricity generator, RusHydro says it may have to look for a new partner to replace Rusal in the construction of the huge $3.6 billion-dollar Boguchan project.
RusHydro claims its partner has fallen behind on paying more than $50 million dollars. According to Vedomosti, Rusal denies the claim.
The Boguchan project includes a 3-Thousand Megawatt hydro-electric plant and an aluminium smelter with an annual output of 600,000 tons.
The hydro generator says Rusal has a month to pay the money – otherwise the project's launch, scheduled for December 2010, will have to be delayed.
RusHydro has received a letter from Barclays Capital in which the consortium of project creditors, including ABN Amro, Barclays, Sberbank and Calyon suggests Rusal hands over its obligations of a half a billion dollars to RusHydro, in exchange for transferring its equity interest in the Boguchan project.

According to RusHydro spokesman, Evgeny Druzyaka, the company says the company is looking to come to agreement with Rusal, but may be forced to consider the suggestion made in the letter from Barclays Capital.
"Our company and our project partner Rusal have received a proposal from creditor banks of both Rusal and the Boguchan project for Rusal to exit the project. We may consider and implement this proposal if we fail to sign an investment agreement with Rusal, which would oblige Rusal to fulfill its financial obligations. We understand the interest of Rusal's creditors in debt repayment and ridding Rusal of its investment burden of more than $500 million under the Boguchan project."

As of Friday evening Rusal was unavailable for comment.

You can share this story on social media: