Blackstone rental bonds revive fears of mortgage-backed crisis
Published time: 1 Aug, 2013 10:53
Edited time: 1 Aug, 2013 13:46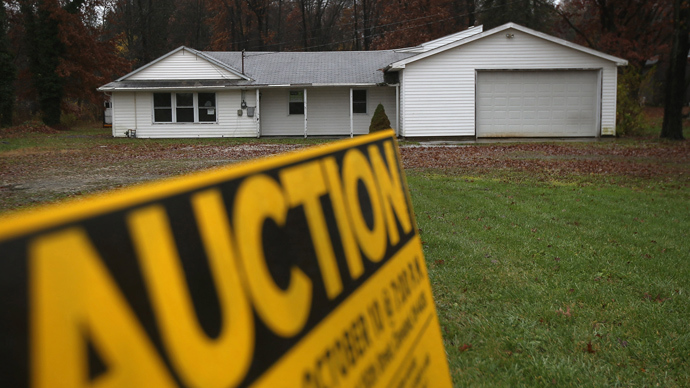 The private-equity firm Blackstone and Deutsche Bank are considering selling the first bonds backed by home-rental payments. The new security shows Wall Street financial engineering, blamed for deepening the financial crisis, has become more creative.
Blackstone is among the firms  that have spent billions buying homes out of foreclosure, helping to bolster demand and strengthen the US housing market, the WSJ reports.

he private-equity giant  has spent $5.5bn buying more than 30,000 houses to rent out. It is now working with Deutsche Bank to create securities tied to about 1,500 of the properties to form a rental bond deal worth up to $275 million.

The "securitization" vehicles would be backed by equity and property worth between $300 million to $350 million, according to the article.

The structure of the deal would be similar to better-known securities, such as those backed by home or commercial mortgages, the WSJ reports.

Investors say the new Wall Street-engineered income idea raises concerns over the stability of the rental market itself and the structure of these instruments, investorplace.com writes.  

"Distressed inventory" — which is what Blackstone calls its properties — might come back with stronger valuations, or they might not, and while Blackstone might love its tenants, it probably would be quick to hand the keys back to any lenders (or bondholders) if "distressed" turned into "hopelessly underwater," writes Marc Bastow,  Assistant Editor at InvestorPlace.com.

Analysts say one of the causes of the global financial crisis of 2008 was the production of mortgage collateralized bonds. These tools were not adequately evaluated and caused billions of dollars in losses in the entire U.S. financial system as the house market fell.