Bitcoin nosedives 15% after FBI blocks traffic via 'Silk Road' criminal internet platform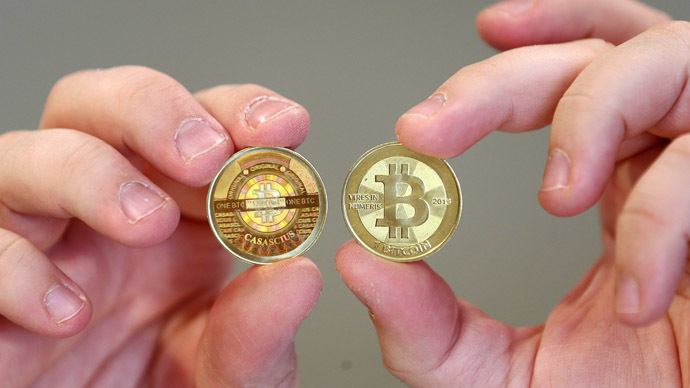 The dollar value of the virtual currency Bitcoin has slumped from about $145 per coin to $123 on Thursday, after the FBI seized the 'Silk Road' platform. An estimated $1.2bn in Bitcoin flowed through the internet marketplace for drugs and criminality.
The digital currency Bitcoin has been struggling to gain recognition around the world, and is now seriously damaged after the Federal Bureau of Investigation (FBI) shut down the underground website 'Silk Road'.
"Silk Road has emerged as the most sophisticated and extensive criminal marketplace on the internet today," FBI agent Christopher Tarbell said in a criminal complaint.
The FBI arrested Ross William Ulbricht, the 29-year-old alleged founder of Silk Road, accusing him of conspiracy to traffic in narcotics, conspiracy to commit computer hacking, as well as money laundering via the 'Silk Road' marketplace.
Operating  since 2011, the "Silk Road" had more than 900,000 registered users who bought and sold drugs with Bitcoins, and generated sales of more than 9.5 million Bitcoin, roughly equivalent to $1.2 billion.
In the raid, about $3.6 million worth of Bitcoin was seized by the US authorities, the amount 'Silk Road' clients used instead of cash or credit cards.
Introduced in 2009, Bitcoin has expanded in popularity as a way of doing business on the Web that provides strong anonymity by means of heavy encryption.