Baring Vostok raises record $1.5 billion for investment in Russia
Published time: 2 Oct, 2012 09:10
Edited time: 2 Oct, 2012 13:10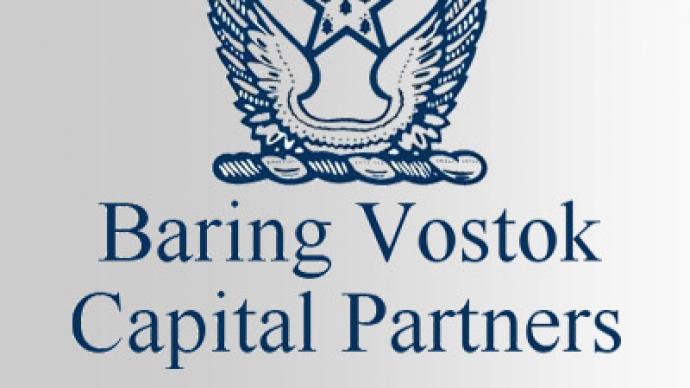 Equity firm Baring Vostok Capital Partners has raised the largest investment fund in Russia totaling $1.5 billion to invest in local internet projects, financial services and the resources industry.
­Moscow-based Baring Vostok, headed by former banker Michael Calvey, Alexey Kalinin and Elena Ivashentseva, has attracted $1.15 billion for its fifth main fund, Baring Vostok Private Equity Fund V LP, and $350 million in an additional fund, which would invest in major projects. With $1.5 billion the fund had reached the limit of investor pledges, or hard cap, Calvey told Bloomberg.
Baring Vostok is one of a few of private-equity firms that have focused on Russia and managed to attract significant international capital. China and Brazil are still considered more secure investment destinations than Russia.
"Many investors view Russia principally through what they read or see in the news, which is mostly about politics," Calvey said. "The investors who dig deeper and visit the country can see for themselves the dynamic business environment and high quality of local entrepreneurs." Baring Vostok is also interested in projects in CIS countries, such as Ukraine and Kazakhstan, he added.
Meanwhile, investment funds seem to be entering a new phase of growth in Russia as investors withdraw their money from crisis troubled Europe. Billionaire investor Jim Rogers expressed his interest in Russia last month, and later became an advisor for investments in agriculture at Russia's VTB Capital. Last year the Russian government set up the so-called Russia Direct Investment Fund as a part of its policy of diversifying the economy.

Currently as many as 40 institutional investors from Europe, USA, the Middle East and Asia take part in the fifth main fund of Baring Vostok as most of them have already invested in other firm projects, according to Calvey. Baring Vostok investments include stakes in Yandex, Russia' most popular search engine, СЕС Media company, a large stake in Russia's largest internet retailer Ozon.ru, and the European Clinic Center. The firm also invested in 19 projects in the resources sector totaling $400 million.
Baring Vostok was launched in 1994 as a joint venture between Baring Asset Management and Sovlink, a Russian-American merchant bank. Since then it has raised four investment funds totaling $3.7 billion.