Barclays departs Russian retail sector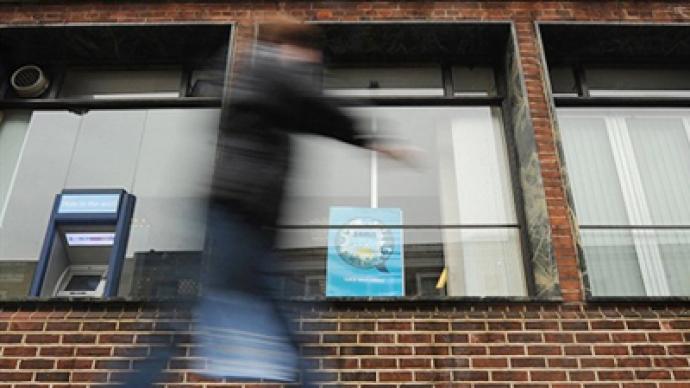 Britain's Barclays bank will sell its Russian retail operations and concentrate on investment banking.
­
Announcing its FY2010 results the bank noted that it had failed to meet return on investment objectives, and would incur a £243m goodwill write-down, with the sale of its retail operations.
Barclays Bank Russia CEO, Nikolai Tsekhomsky said it is hoped that a buyer for the retail bank will be found by the end of 2011, adding that he thought there would be significant interest, and that it is important to find a buyer to develop the platform further.
"First of all, we eye buyers with a good reputation and proper business development strategies. Moreover, these buyers must be banks that are interested in developing the business and maintaining what has already been done on that platform."
Speaking at a conference call Barclays CEO, Bob Diamond, said the small size of the retail operations in Russia made it difficult to compete.
"In Russia, we've made a decision to focus our business on government entities, large corporates and multinationals, and to exit the retail business, where we were unable to compete."
Barclays bought Expobank for $745 million in 2008, weeks before the onset of the global financial crisis and Lehman Brothers demise.It was expected at the time that the bank, renamed Barclays Bank Russia, would generate a return significantly above the cost of equity by 2011.But the downturn in global banking and the move of the Russian public to the relative safety of government owned banks such as Sberbank and VTB, and undeveloped retail lending and credit card markets undermined the move.
Barclays emphasized that it would remain a presence in the investment banking sector in Russia, with Bob Foresman, head of Barclays Capital Russia noting the rebound in the Russian M&A, and debt issuance, combined with the prospect of more Russian companies listing – both in Russia and internationally – created a stronger presence for Barclays.
"The strongest opportunity for Barclays in Russia lies in expanding our investment banking business focusing on corporate clients, financial institutions and government entities from our operations in Moscow. Last year we helped our Russian clients raise over $14bn of capital, making us the leading bookrunner for domestic issuers of international bonds, as well as advising clients on M&A and equity capital markets."