Stricter banking regulations to drive consolidation
Published time: 5 Jan, 2011 14:18
Edited time: 11 Jan, 2011 20:48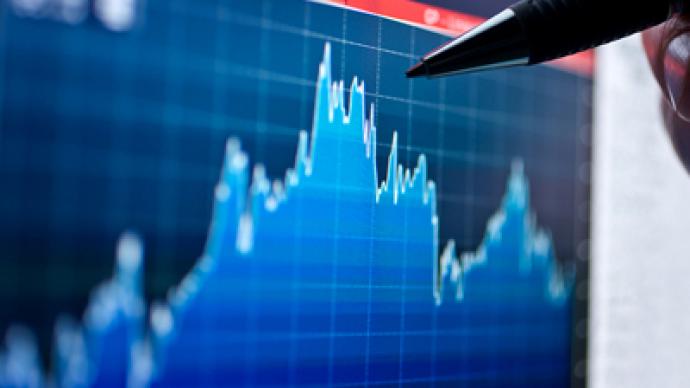 2011 will see more changes in the banking system with some players leaving the market and rules getting stricter. That is according to Andrey Melnikov, deputy general director of Russia`s deposit insurance agency who spoke exclusively to RT Business.
AM:"The only changes we think we should make is to create procedures so that the assets and deposits of a bankrupt bank are given to a healthy one. That's the situation we see in the States at the moment. In the US in 95 per cent of cases this mechanism is being implemented, the clients of the bankrupt banks are given access to their deposits quicker also the agency together with the state doesn't have to spend a lot of money and the liquidation process is faster. So now we are think this mechanism could be used in our country, we have already tried it several times and found that it works. We think it is possible. And this will also give us more opportunities to save capital reserves."
RT:The central bank plans to raise the minimum capital requirement for retail banks. Do you think this will force more banks into liquidation?
AM:"This move lies in the overall strategy to develop the banking sector. Last year the minimum level was three million dollars, the next step is 6 million dollars till the end of 2011. For all banks to fulfill this obligation the system needs capital reserves of some 300 million dollars. I don't think is a crucial figure. I believe the Russian banking system will see another minimum level increase and this will prompt further reduction in the number of banks present in the market. Next year I expect this to force some 10 to 12 banks to leave the sector. But this will not be critical for the system as a whole."
RT:Do you see more consolidation in the banking sector next year?
AM:"Every year around fifty banks leave the market, next year our forecast is that some 30 banks will have to be shut down. But you can never say exactly how many banks our county needs, the main aim is for all of these banks to function properly. Currently we have around one thousand banks in the market and they cooperate quite well with each other."